Kamala Harris wants to have 'a Conversation' About Voting Rights for the Boston Bomber
April 23, 2019
Covering politics here at Louder with Crowder, I've seen my fair share of loopy remarks from lefty airheads. This one might just top them all. During her CNN town hall, Kamala Harris went on the record saying she wants "a conversation" about giving voting rights to the Boston Bomber.
I s**t you not:
Kamala Harris: "We should have that conversation" about allowing the Boston Marathon bomber to vote from prison. https://t.co/TOqIlKYuQY

— Arthur Schwartz (@Arthur Schwartz) 1555988261.0
Don Lemon: Senator Bernie Sanders said earlier he's in favor of felons being able to vote while serving in prison. He was asked specifically about people like the Boston Marathon Bomber and also people convicted of sexual assault. He said "the right to vote is inherent to our democracy, even for terrible people." Do you agree?

Kamala Harris: I agree the right to vote is one of the key components of citizenship and it is something people should not be stripped of needlessly.

Don Lemon: But, people who are convicted, like the Boston Bomber. They should be able to vote?

Kamala Harris: I think we should have that conversation.
Yeah, God forbid we deprive the Boston Bomber of his rights. Sure, he's a mass-murdering dickwad who's long overdue for his dose of kill juice. Regardless, he should have a voice in determining where our country is heading. We're the true baddies for saying "nuh-uh"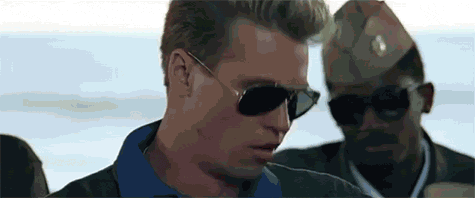 When you go to prison, you lose rights. Them's the rules. Something tells me Kamala wouldn't be up for people like little Tsarnaev's right to pack a piece. His right to sip his soda pop from a plastic drinking apparatus. To opt for a Big Mac at Mickey-D's. Nope, bomber-guy's rights extend only as far as they benefit the Democrat party and not a step further.
This is just another ploy from lefties to scrounge up a couple more votes. Funny how the only rights people like Harris fight for are ones for convicted murderers. This is why the best thing Republicans can do is sit back and leave all the talking to psycho lefty hose beasts. Eventually, said lefties will sink themselves with crazy talk like this.
Since we're talking lefty election meddling:
NOT SUBSCRIBED TO THE PODCAST? FIX THAT! IT'S COMPLETELY FREE ON BOTH ITUNES HERE AND SOUNDCLOUD HERE.