Each day we overwhelm your brains with the content you've come to love from the Louder with Crowder Dot Com website.
But Facebook is...you know, Facebook. Their algorithm hides our ranting and raving as best it can. The best way to stick it to Zuckerface?
Sign up for the LWC News Blast! Get your favorite right-wing commentary delivered directly to your inbox!
'Russia's a Big Country': Kamala Harris Explains Russia-Ukraine Conflict, Thinks Her Audience Are Idiots
March 01, 2022
Any time Kamala Harris tries communicating with normies, it's cringe. Like, the cringiest. We know she hired a PR team to make her likable. Instead, they are making her cringier. If this is what her PR team considers likable, they need to be blacklisted from PR. Today's installment was on The Morning Hustle. She was asked to explain what's going on in Ukraine in layman's terms.
Harris took things a little too literal.
Kamala Harris Explains Russia-Ukraine Conflict: "Ukraine Is A Country In Europe"youtu.be
"Ukraine is a country in Europe. It exists next to another country called Russia. Russia is a bigger country. Russia decided to invade a smaller country called Ukraine so basically, that's wrong."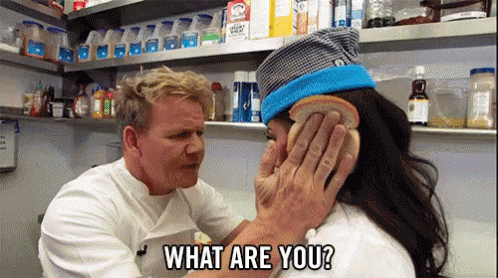 I guess to be fair, the host did ask her to explain in layman's terms. Kamala may have overheard how they explain the Russia-Ukraine crisis to Joe Biden. He can barely understand things explained to him like this as it is. When it comes to the economy, the people who control Biden start with "money is to buy stuff" and hope he doesn't get distracted by a cloud that looks like the ghost of Ted Kennedy.
And I know Democrat politicians think us wee people who aren't cool enough to be Democrat politicians are imbeciles. You saw that this week when Nancy Pelosi and Joe Biden sent a coordinated message about Biden's poll numbers. His approval is down because America is too dumb to know how awesome he is.
It's still astounding the Vice-President thinks so little of the voters that we need things explained like "country is small" and "invading is bad." Yes, we understand the conflict in Ukraine is bad. We also know the incompetence of her boss makes everything worse.
The Louder with Crowder Dot Com Website is on Instagram now!Follow us at @lwcnewswire and tell a friend!
SKETCH! Noah's Ark: The Full Story | Bible Storiesyoutu.be