Joy Behar Claims it's Impossible for Black People to be Racist
July 30, 2019
At present, lefties are going nuclear over Trump's remarks about Baltimore. Anyone who's actually been to Mobtown knows it's exactly as Trump describes it. If you haven't, an episode or two of Homicide: Life on the Street will suffice. To the lefty hags on The View, however, the Donald is a giant racist for knocking on Baltimore. Also, it's not possible for black people to be racist.
I kid you not:
Monday The View began their hot topics segment defending Democrats and attacking Trump for his tweets against Rep. Elijah Cummings and his district in Baltimore, Maryland over the weekend. Co-host Sunny Hostin tried to make the case that Baltimore was a thriving city but Republican controlled-states were in worse shape, while Joy Behar pushed back against Trump calling Cummings 'racist,' suggesting it was impossible for a black person to be racist.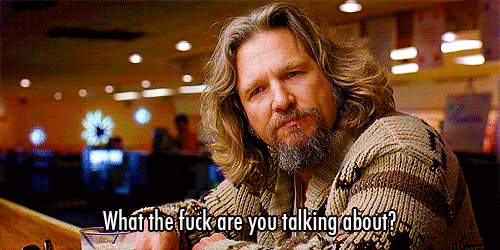 Look, I'm not gonna go so far as to say Trump is accurate in his assessment of Elijah Cummings. Though, anybody can be a racist douche-inator. Black. White. Red. Yellow. Brown. If you hate somebody based solely on their melanin content, you're a racist ninnymuggins. End of story.
I'd love to hear the succubi of The View explain how exactly black people can't be racist. Sure, black folks have traditionally been on the receiving end of racism. Though, no amount of injustice permits you to discriminate against the melanin-deficient. Prejudice is prejudice.
This is a prime example of leftist identity politics at work. Lefties believe different groups have different rules based on their place in the victimhood totem pole. If you're one of the "privileged" groups, you're held to an impossible standard. If you're at the bottom, you're free to hate as much as your little heart desires. Pathetic.
Speaking of racism:
NOT SUBSCRIBED TO THE PODCAST? FIX THAT! IT'S COMPLETELY FREE ON BOTH ITUNES HERE AND SOUNDCLOUD HERE.