Each day we overwhelm your brains with the content you've come to love from the Louder with Crowder Dot Com website.
But Facebook is...you know, Facebook. Their algorithm hides our ranting and raving as best it can. The best way to stick it to Zuckerface?
Sign up for the LWC News Blast! Get your favorite right-wing commentary delivered directly to your inbox!
Culture
In case you were wondering about Jordan Peterson's fire suit game from the GOP Debate last night...
August 24, 2023
VOTE IN THE LWC 2024 GOP STRAW POLL! CLICK HERE!
The highlight of the GOP Debate was Jordan Peterson's fire suit game. Well, that and how YOUR candidate crushed all the other candidates.
We got a peak at the professor's styling and profiling when he was a guest on our GOP Debate Livestream. That, by the way, was the largest on the internet outside of only Rumble showing the actual debate. But to truly appreciate that Peterson drip in the proper lighting, here he is responding to the Canadian government ordering him to social media reeducation.
I can't confirm this is 100% where this piece of haberdashery came from, but it reminded me of my favorite story from the beginning of the year. I had seen a link to a video about Jordan Peterson's Twitter suit. I assumed he meant a lawsuit and was surprised to hear he would do Elon Musk like that. But Peterson had multiple issues with the bird app last year. I'm sure JP had his reasons. I doubt Elon would take it personally.
No, he meant an actual suit inspired by Twitter. It had an Elon Musk tie and everything.
There is a custom suit company that made Peterson twelve suits for each of his 12 Rules for Life. As if that isn't awesome enough, when asked if he wanted a Twitter suit, Peterson responded "Well, NOW I do."
The Elon Musk tie got the bulk of the attention, but for me, it's the lining made up of Twitter comments that scream "Drip Gawd."
I don't know if the debate suit is from the 12 Rules Collection, or which of the 12 Rules it represents. If I were to guess, "make friends with people who want the best for you." But what I'm here for is, as intentional as it may be, Jordan Peterson walking around looking like a based Doctor Who.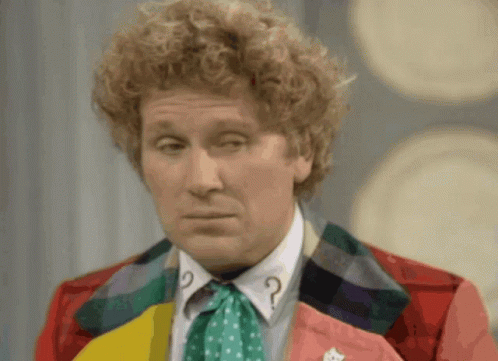 No. I need this as a TV show now. And deep down, you know that you do too.
Jordan Peterson as the Based Doctor. There has already been a War Doctor that broke from the numerical sequence. Plus the last showrunner threw out the source material altogether to retcon everything in his image. It's not like there isn't precedence.
Jordan Peterson. In a time machine. With a companion or two. Traveling all throughout space and time. Fighting his archenemies the Dalek. The Dalek mantras of "I was bred to receive orders," "purify the Earth," and "you will obey the Daleks or you will be exterminated" sound like the woke twats who have panic attacks whenever they hear someone listening to a Peterson podcast in the college cafeteria. The Based Doctor battling them wouldn't be much of a stretch.
><><><><><><
Brodigan is Grand Poobah of this here website and when he isn't writing words about things enjoys day drinking, pro-wrestling, and country music. You can find him on the Twitter too.
Facebook doesn't want you reading this post or any others lately. Their algorithm hides our stories and shenanigans as best it can. The best way to stick it to Zuckerface? Sign up for our DAILY EMAIL BLASTS! They can't stop us from delivering our content straight to your inbox. Yet.