Watch: Joe Biden snaps on reporter and says there SHOULD be abortion restrictions, but then he gets confused
October 20, 2022
All it takes is eleven-seconds for Karine Jean-Pierre to hate having to go to work today. She knows she'll need to walk back another Biden brain fart. She knows DOOCY is going to be DOOCY about it. And she knows she's going to sound ridiculous in her response. But she chose this life, and after the White House worked around the clock to avoid letting anyone know Joe Biden's view on abortion restrictions, he came out today and said YES! There should be restrictions.
Well, kinda. He did a very Joe Biden thing.
Reporter: "Should there be any restrictions on abortion at all?"

Biden: "Yes. There should be."

Reporter: "What should they be?"

Biden: "It's Roe v. Wade. Read it, man. You'll get educated." pic.twitter.com/Hk7bMUZBZl
— Greg Price (@greg_price11) October 20, 2022
Reporter: Should there be any restrictions on abortion at all?
The Walking Adult Diaper: Yes. There should be.
That's... something we can work with? It's not much, but it's a start. While every other democrat tries to out-extreme each other on NO abortion limits, Joe Biden just gave us an opening. An opportunity, as the cliche goes, to find common ground. It all depends on what Biden believes those restrictions are. Five weeks? Twenty-five weeks? I'll stop talking and listen to what his restriction limit is.
Reporter: What should they be?
The Walking Adult Diaper: It's Roe v. Wade!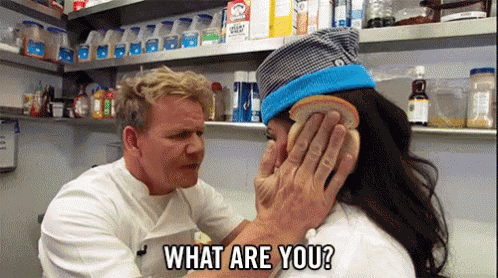 Then he snapped at the reporter, telling him to read "it" and that he'll get educated by doing so. Mind you, the reporter not being educated is NOT the issue here.
There are one of two things going on. One, Joe Biden is a nincompoop. He didn't understand the question and/or got talking points confused. Roe v Wade means NO restrictions. The entire basis of Hobbs was the White House getting upset at Mississippi for passing abortion restrictions, and that Roe v Wade said they couldn't. If Roe v Wade is the abortion restriction Biden supports, he doesn't support restrictions. Or, he doesn't know what the word "restrictions" mean. Now he gets to go to Pennsylvania to have a "who makes the least sense:" contest with John Fetterman.
Two, the allegedly Catholic Biden DOES support restrictions, but he knows they won't let him be a Democrat if he says so. And he just f*cked up.

Go grab a drink as we wait for today's White House briefing to explain this one away. That's what Karine-Jean Pierre will be doing, grabbing a drink before it happens.
Editor's Note
LwC is on Substack now! Each day we overwhelm your brains with the content you've come to love from the Louder with Crowder Dot Com website.. but algorithms hide our ranting and raving as best they can. The best way to stick it to Big Tech? Subscribe to For the Content!
How To House-Break Your Joe Biden! CROWDER 911 Ep. 2 | Louder With Crowderyoutu.be