Each day we overwhelm your brains with the content you've come to love from the Louder with Crowder Dot Com website.
But Facebook is...you know, Facebook. Their algorithm hides our ranting and raving as best it can. The best way to stick it to Zuckerface?
Sign up for the LWC News Blast! Get your favorite right-wing commentary delivered directly to your inbox!
Joe Biden admits truth about his Inflation Reduction Act... that he lied about it reducing inflation
August 11, 2023
Get all your latest LWC swag at CrowderShop.com!
All of the GOP candidates are in Iowa this week. All of them -- or at least the ones who aren't there to talk about himself and make fat jokes -- need to be unloading on Joe Biden for this. President Pudding for brains admitting his Inflation Reduction Act was never meant to reduce inflation. Something he admitted behind closed doors. To his rich donors. Who never felt the increase in inflation.
Naming bills things that don't do what the name implies so they can attack conservatives for opposing what the name says is Liberal Bullsh*t 101. Lying knowing they can count on the media to swear by it. This is the first time I can think of where a Democrat admitted to it.
Let's recap...
Americans were being crushed by inflation that was either being caused by Joe Biden's policies or by Vladimir Putin. it all depends if you wanted to believe your own eyes or Joe Biden saying it's Putin's fault. Biden attacked Republicans saying if they voted against his Inflation Reduction Act, they didn't want to reduce inflation. Hence Biden calling it the Inflation Reduction Act.
There was some pushback.:
CNN analyst exposes detail in Inflation Reduction Act that debunks WH talking point it will reduce inflation
Doocy smokes WH over inflation 'reduction' act that increases inflation and raises taxes on middle class
Watch: Chris Christie takes a steaming dookie all over media celebrating Biden's inflation 'reduction' act
Yet Democrats took a victory lap across America even though they knew the bill was a load of crap that snuck if a bunch of their unpopular policies that would never see the light of day (like hiring 87,000 new IRS agents). Hence, them lying about them tackling the one issue affecting American families the most.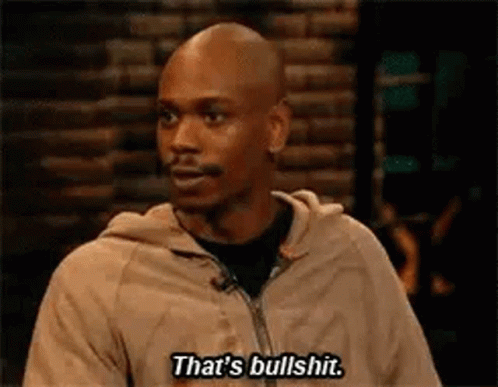 Last night at a closed-door fundraiser in Park City, Utah (average household income $219,215 a year), Biden let the truth slip out.
"I wish I hadn't called it that because it has less to do with reducing inflation than it has to do with providing alternatives that generate economic growth."
It doesn't have less to do with reducing inflation. It doesn't have ANYTHING to do with reducing inflation. And the "alternatives" to "generate growth" are his radical schlimate activism that doesn't go into effect until years and years later. Nothing in the IRA reduced inflation. It RAISED taxes on Americans.
Every GOP candidate is in Des Moines (average household income $69,583) this weekend. I'd love to hear how the people at the Iowa State Fair have been managing and supporting their families these past few years. And what they think of Joe Biden and his rich donors laughing about it.
><><><><><><
Brodigan is Grand Poobah of this here website and when he isn't writing words about things enjoys day drinking, pro-wrestling, and country music. You can find him on the Twitter too.
Facebook doesn't want you reading this post or any others lately. Their algorithm hides our stories and shenanigans as best it can. The best way to stick it to Zuckerface? Sign up for our DAILY EMAIL BLASTS! They can't stop us from delivering our content straight to your inbox. Yet.