Each day we overwhelm your brains with the content you've come to love from the Louder with Crowder Dot Com website.
But Facebook is...you know, Facebook. Their algorithm hides our ranting and raving as best it can. The best way to stick it to Zuckerface?
Sign up for the LWC News Blast! Get your favorite right-wing commentary delivered directly to your inbox!
KJP gives terrible response to Joe Biden's refusal to acknowledge Hunter's love child with a stripper as his granddaughter
July 05, 2023
Joe Biden is very fond of saying "these are all our children." It's usually in the context of letting them chop off their genitals or letting them get indoctrinated by teachers' union members. However, there is one child he refuses to acknowledge. A four-year-old Arkansas girl who has a former stripper for a mom, and deadbeat for a dad, and Joe Biden as her Paw Paw.
President Biden refuses to acknowledge the girl's existence, even as Hunter Biden (her dad) is parting in public more at the White House with his other kid. Karine Jean Pierre was finally asked about Biden's refusal to acknowledge this girl exists like he does all of his other grandchildren. Biden's worst diversity hire gave one of her trademark answers by refusing to answer, then rushing to change the topic.
The reason this is in the news now is because of a recent New York Times article about money, corrosive politics, and what it means to have -- this is their words -- "the Biden birthright."
NYT told a tale of a little girl who loves playing with her cousins, is learning to ride a bike, and one day wants to learn to hunt like her mom. Then came two of the most heartbreaking sentences I think I've read in politics.
The girl is aware that her father is Hunter Biden and that her paternal grandfather is the president of the United States. She speaks about both of them often, but she has not met them.
This is the granddaughter who Hunter Biden fought to PREVENT using the Biden last name. He and his baby mama "settled the matter" and the girl will go by her mother's last name. NYT made it a point to report there is "no evidence" the White House is involved in those actions.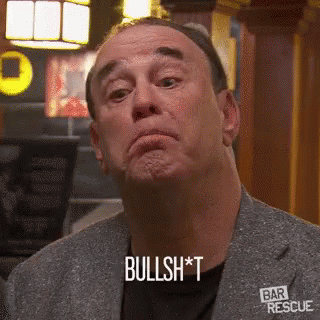 You know the game, right? Imagine it was Eric Trump who had a love child with a stripper, Donald Trump denied the granddaughter existed, and at least Eric FOUGHT to prevent the daughter from having his last name. We all know what would be said about Trump, or any other Republican, in that instance, right?
Joe Biden is a scumbag.
><><><><><><
Brodigan is Grand Poobah of this here website and when he isn't writing words about things enjoys day drinking, pro-wrestling, and country music. You can find him on the Twitter too.
Facebook doesn't want you reading this post or any others lately. Their algorithm hides our stories and shenanigans as best it can. The best way to stick it to Zuckerface? Sign up for our DAILY EMAIL BLASTS! They can't stop us from delivering our content straight to your inbox. Yet.