Each day we overwhelm your brains with the content you've come to love from the Louder with Crowder Dot Com website.
But Facebook is...you know, Facebook. Their algorithm hides our ranting and raving as best it can. The best way to stick it to Zuckerface?
Sign up for the LWC News Blast! Get your favorite right-wing commentary delivered directly to your inbox!
Politics
Reset The Clock: Joe Biden Has Another Old Man Meltdown Over His Agenda Being Blamed for Americans' Struggle
June 14, 2022
Back in March, Joe Biden had a very public, very embarrassing old man meltdown over the way Americans were blaming him and his agenda for inflation. "I'm sick of this stuff [...] the American people think the reason for inflation is government spending more money. Simply not true!"Except, it is. It's the exact reason for inflation, or at least the main cause of it.
Well, it's three months later. Inflation is worse. Also, so is Joe Biden. This isn't a man who needs to be giving speeches. This is a man who needs to be put in a home.
"I don't want to hear any of these lies about reckless spending. We're changing people's lives! And because of that, we're delivering the biggest deficit drop in the history of the United States of America."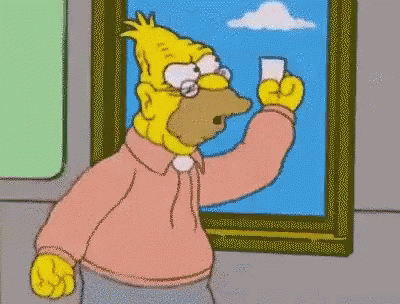 Slappy, not even CNN will cover your ass lying about the deficit. However, it is true about how he's changing people's lives. Negatively. Here's where we are three months after Biden's original meltdown over the American people blaming him for inflation.
Inflation just hit a NEW 40-year high.

Overall CPI: +8.6% since last year
Gas: +48.7%
Fuel Oil: +106.7%
Meat, Poultry, & Fish: +13.1%
Milk: +15.9%
Eggs: +32.2%
Coffee: +15.3%
Used Cars: +16.1%
Airline Fares: +37.8%
Real Average Hourly Earnings: -3%
— Jacki Kotkiewicz (@jackikotkiewicz) June 10, 2022
Biden gave a rundown of his other hits, as well. He claims he's doing everything he can to stop the "Putin Gas Hike," even though he's not and high gas prices are what he wants. Gas prices hit another record today. He also claimed his spending helped people keep food on the table, as grocery prices skyrocket and they can't afford to feed their babies. He also did the lines about Americans having more savings than ever before. He provides no evidence. My evidence is you looking at your bank balance and 401Ks.
None of what Biden yargle-blargled about today is anything new or anything we haven't heard from him before. It's his basic "don't blame me" stump speech. That's the message they have settled on. Don't blame Joe Biden's policies and agenda for how Joe Biden's policy and agenda have wreaked havoc on our economy.
"It's not my fault, and you all should be more grateful." That's what they're running with.
The Louder with Crowder Dot Com Website is on Instagram now!Follow us at @lwcnewswire and tell a friend!
How To House-Break Your Joe Biden! CROWDER 911 Ep. 2 | Louder With Crowderyoutu.be