Each day we overwhelm your brains with the content you've come to love from the Louder with Crowder Dot Com website.
But Facebook is...you know, Facebook. Their algorithm hides our ranting and raving as best it can. The best way to stick it to Zuckerface?
Sign up for the LWC News Blast! Get your favorite right-wing commentary delivered directly to your inbox!
Articles
WATCH: Jim Acosta Proves He Doesn't Know Anything About Government With Shutdown Question
January 20, 2018
"Aw, poo." That should have been Jim Acosta's reaction when he saw his face on the TV screen earlier this week (see WATCH: Trump's Doctors Report Perfect Health. CNN's Jim Acosta Says 'Conspiracy!'). His remarks weren't so great either. But just like CNN, Acosta hasn't learned from his mistakes. He asked yet another pinheaded, harpy-winged question at the White House. Tsk tsk.
During a press briefing featuring the White House budget director, Acosta took the chance to put his loafer in his face orifice.
"How can it be the Schumer shutdown when Republicans control the White House, the House and the Senate," Acosta asked during the White House press conference.

"Come on you know the answer to that as well as anybody," Mulvaney shot back. "I have to laugh when people say that … you know as well as anybody that it takes 60 votes in the Senate to pass an appropriations bill."

"I know that," Acosta conceded.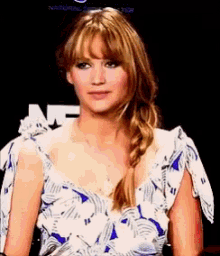 Methinks he didn't know. Public schools suck. Kids these days. But we can't expect anything better knowing his parent network (see CNN Uses Martin Luther King to Push Their Leftist Agenda, Bash Trump).
Fact is, Democrats are stalling the budget plan. Based on noble proclamations of immigrant support (see Illegal Stabs Senior in the Neck. He's Been Deported 7 Times…). They use illegal hombres to show their sympathy for poor peoples. They want votes based on the feels of sensitive SJW's. Just as one's stomach is sensitive to Mexican food.
Would a government shutdown be all that bad? No. T'would be a nice break. Still, are people stupid for blaming it on anyone except the Democrats? Short answer: You betcha.
We spent a day with Jim Acosta's parents, CNN. It was an entertainingly horrid time. You can join the fun below.
NOT SUBSCRIBED TO THE PODCAST? FIX THAT! IT'S COMPLETELY FREE ON BOTH ITUNES HERE AND SOUNDCLOUD HERE.