Each day we overwhelm your brains with the content you've come to love from the Louder with Crowder Dot Com website.
But Facebook is...you know, Facebook. Their algorithm hides our ranting and raving as best it can. The best way to stick it to Zuckerface?
Sign up for the LWC News Blast! Get your favorite right-wing commentary delivered directly to your inbox!
Articles
Jake Tapper Uses Farrakhan Tweet to Highlight Twitter's Double Standards
July 08, 2019
When I mention Jake Tapper, the first words in your mind are probably along the lines of "fake news. Bunghole. Douche-a-saurus." Though, Jakey is not without his surprises. For one, he doesn't seem to have much of a problem with pointing out Twitter's sucktastic double standards.
See for yourself:
So odd to see various accounts suspended for relatively minor offenses when anti-Semitic bilge like this continues… https://t.co/toJo7OlVjy

— Jake Tapper (@Jake Tapper) 1562511670.0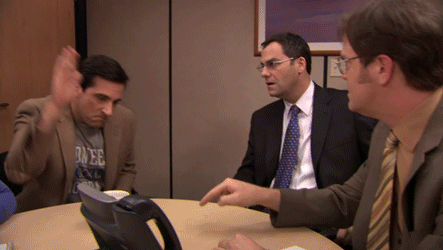 It's beyond obvious how the Twitter is on a crusade to rid themselves of certain "undesirables." Namely, anyone who isn't a card-carrying lefty. The people of Twitter are attempting to remake the world in their own image, and if you don't fit nicely into their master plan, you've gotta go.
If you happen to be one who disapproves of kiddie drag queens, infanticide, and totalitarianism, you're not fit to share your ideas with the rest of the world. However, if you're an anti-Semitic bigmouth who pals around with prominent Democrats, you're just fine. So sayeth our Twitter overlords.
Twitter's double standards are abundantly clear. They're little more than a conglomerate of anti-conservative douchenuggets who wish to shut down anyone who doesn't share their worldview. Even a fake news pusher like Jake Tapper is capable of seeing this. Which really ought to tell you just how blatant this offense is.
We know about Twitter's disingenuous ways firsthand:
NOT SUBSCRIBED TO THE PODCAST? FIX THAT! IT'S COMPLETELY FREE ON BOTH ITUNES HERE AND SOUNDCLOUD HERE.