Hooters enlists Elon Musk to fight fake news and inform Twitter users millennials do in fact still love boobs
December 30, 2022
Not unlike Clay Travis before him, Elon Musk believes in two things: boobs and the first amendment. Musk has been proving his commitment to the latter throughout 2022. And he's been enlisted by fine dining establishment Hooters to help spread the gospel on the former.
Panic struck aficionados of chesticles this week when a satirical tweet flew a bit too close to reality. It was reported that Hooters was rebranding because millennials aren't that into boobs.
Everyone loves boobs. Just ask Kayla Lemieux. Millennials causing a branding change because they don't like funbags sounded truthy enough. You can imagine a mask-wearing millennial couple leading the charge against the delightfully tacky (yet unfined) eatery as they drag their kids to a family-friendly sex show.
Rest assured, the rumors are not true.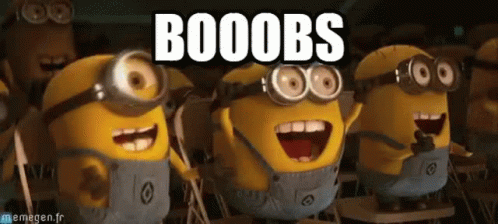 Because people were sharing a screen capture of the tweet, no one was seeing the community notes pointing out it "incorrectly reports details from a 2017 article" that had nothing to do with boobs. The problem is, even the Chief Twit himself was fooled.
Hootie, the social media brand ambassador for the chain, reached out to Elon and said in no uncertain terms boobs are as popular as they've ever been.
Elon breathed a sigh of relief and a new alliance was formed.
Crisis averted. As Elon and anyone who celebrated their 21st birthday at the Hooters down the block from their college in the 90s will agree, GenXers are the last generation that doesn't suck. Our appreciation of knockers is unwavering. When it comes to millennials and -- God help us all -- zoomers, they seem hellbent on destroying everything Americans love.
Not this time, though. Not today. Thanks to Elon and Hootie working together, breasts will be protected.
Editor's Note
LwC is on Substack now! Each day we overwhelm your brains with the content you've come to love from the Louder with Crowder Dot Com website.. but algorithms hide our ranting and raving as best they can. The best way to stick it to Big Tech? Subscribe to For the Content!
Elon Musk NUKES Woke Twitter Employees! | Louder With Crowderyoutu.be