Watch: Guy with a sweet mullet gets DROPPED using a slur against the wrong hockey fan, and then it gets embarrassing
February 09, 2023
"Yeah, that's me. You're probably wondering how I got into this situation."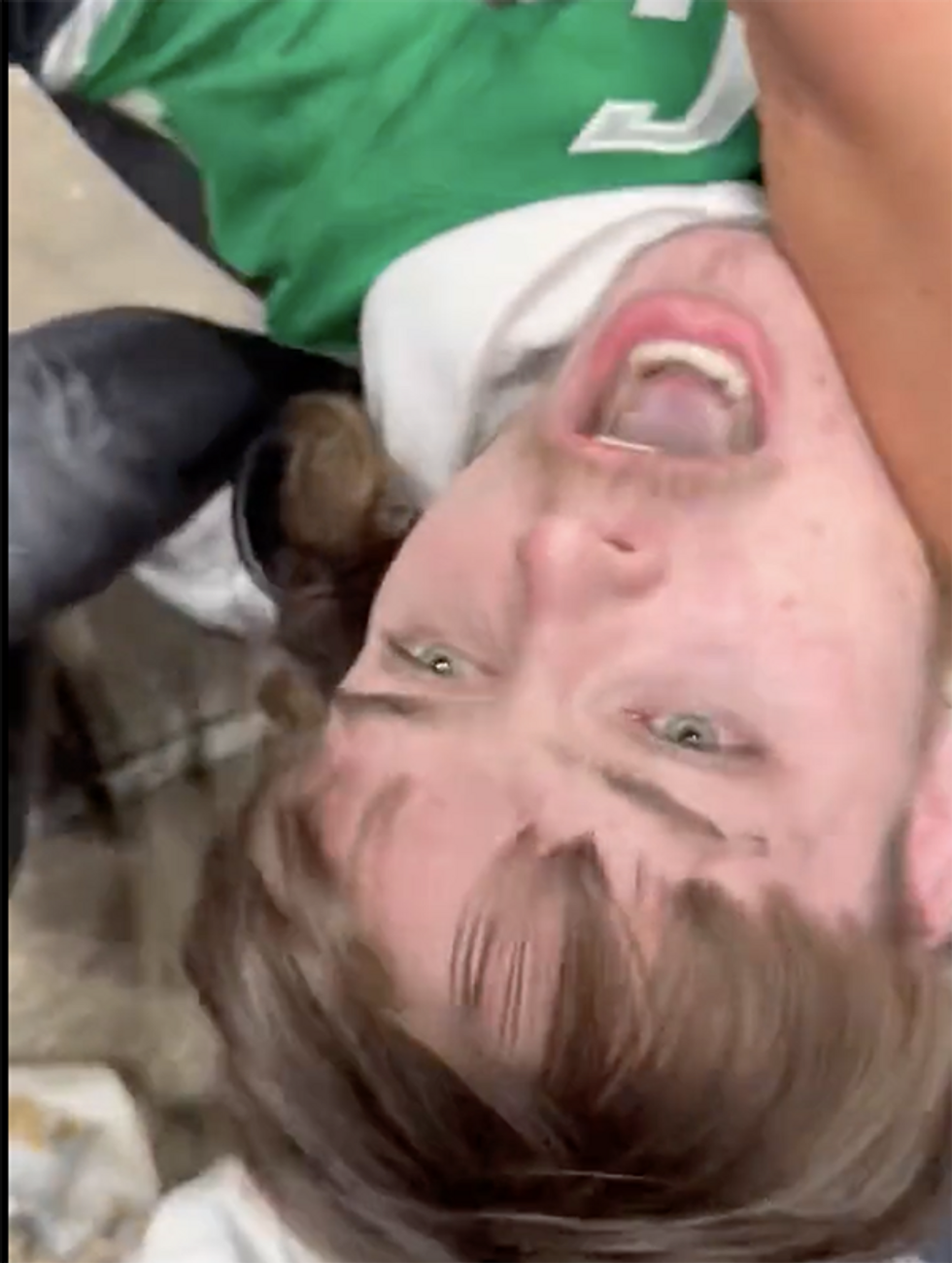 When your corny uncle or grandpappy tells you that he went to a fight and a hockey game broke out, it's a joke about how common the fisticuffs are. But he's talking fisticuffs between hockey players on the ice. Now in these modern times, it pops off in the stands as well. One dude even had a finger bit off.
Unclear is what started this disagreement. Our scene opens on some dude with a sweet-ass mullet puffing his chest out and trying to sound tough. We here at the Louder with Crowder Dot Com website believe that when there is a dude with a sweet-ass mullet, the dude with the sweet-ass mullet is usually in the right.
But I can't shake the suspicion he may have been the aggressor here.
Then came the punch, after mullet dude called the other guy a, quote, "dumb ass n***a." Obviously, not a racial thing since the dude it was directed to is also what critics call a Caucasian. But as it turns out, even dropping a "soft g" and even in the south...white people? Don't care much for the word either.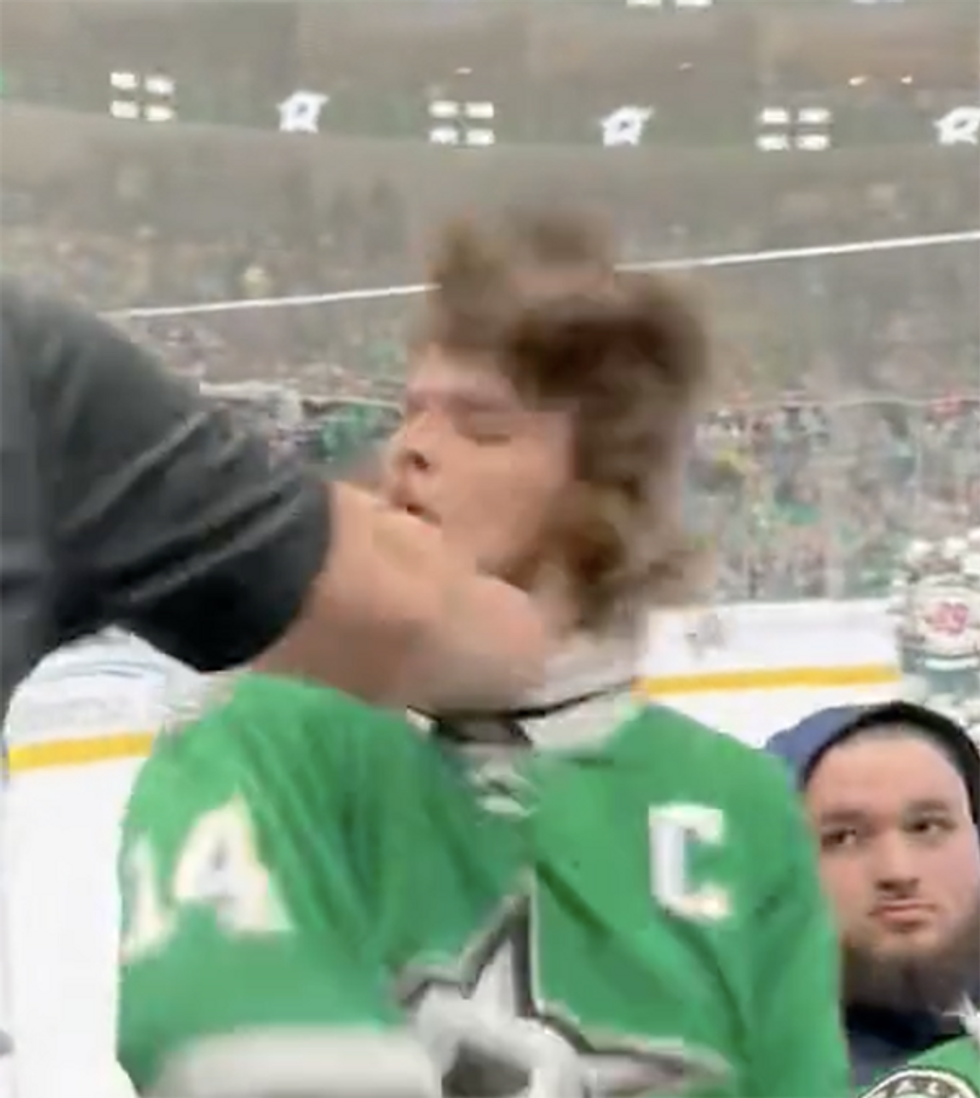 Then came the embarrassing part. His girlfriend needed to save him. She gets points for being a true ride-or-die. She didn't hesitate for a second before she started throwing hands. But I'd rather my girl reject me as I propose to her shirtless than have her try to save me from a beat down.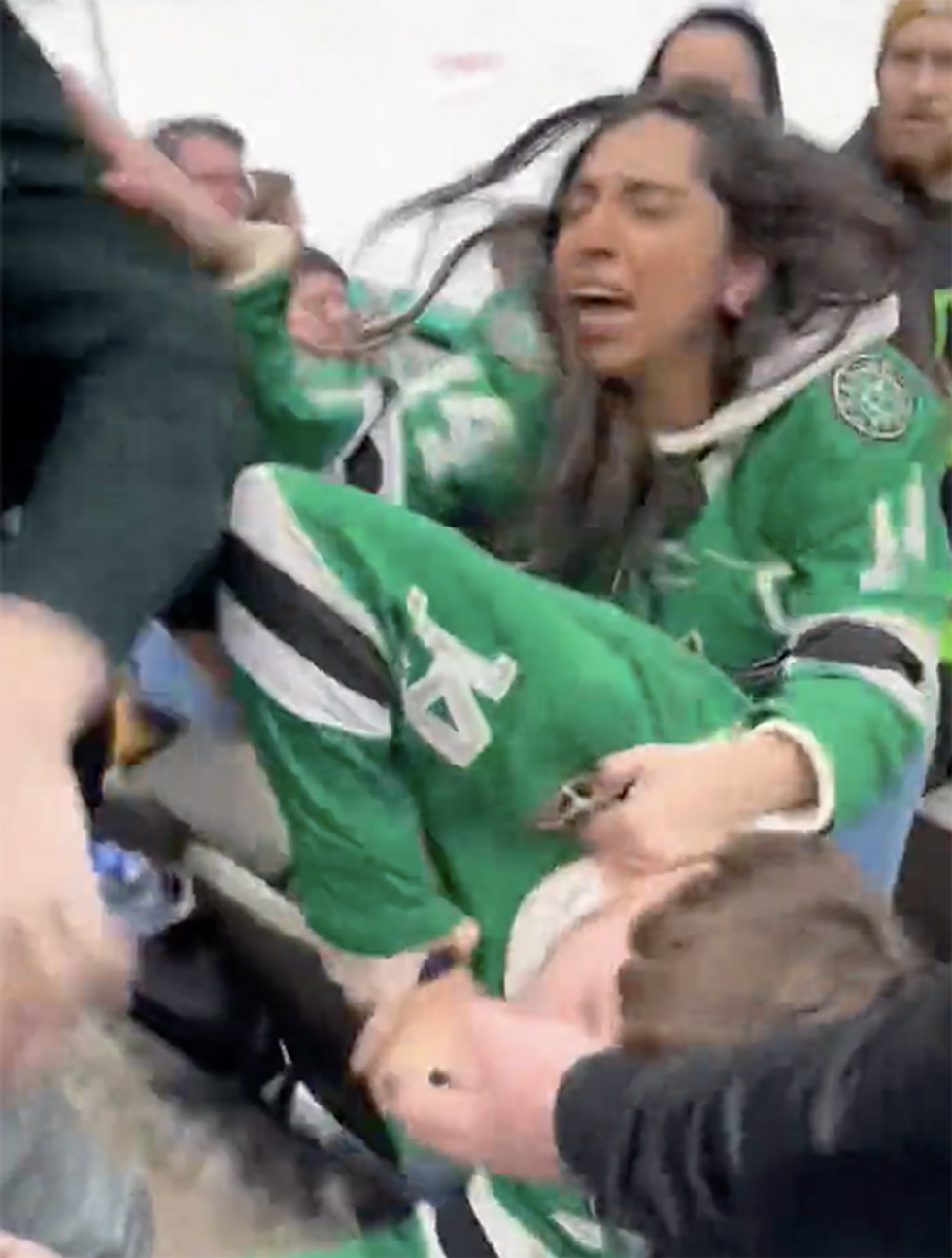 Here is hoping cooler heads prevailed. Mullet Dude calmed down, recognized where mistakes were made, and issued an apology. Then everyone had a beer together and continued to enjoy some hockey. As long as we get that sweet, sweet content, whatever happens after the video ends is for the players involved to discuss amongst themselves.
Editor's Note
LwC is on Substack now! Each day we overwhelm your brains with the content you've come to love from the Louder with Crowder Dot Com website.. but algorithms hide our ranting and raving as best they can. The best way to stick it to Big Tech? Subscribe to For the Content!
College Lib Claims You Can Identify as a BOBCAT?! | Louder With Crowderyoutu.be