Watch: Hockey brawl ends with dude's fingertip bitten off, passed around the crowd like a beer
December 14, 2022
Earlier this week, we went to a fight when a hockey game broke out. Then, the players fighting on the ice stopped and were distracted by a bigger brawl happening in the stands. What appears to be started by a Bruins fan and a Coyotes fan arguing over which team was better at doing hockey things, we now know ended with some dude getting his fingertip bit off.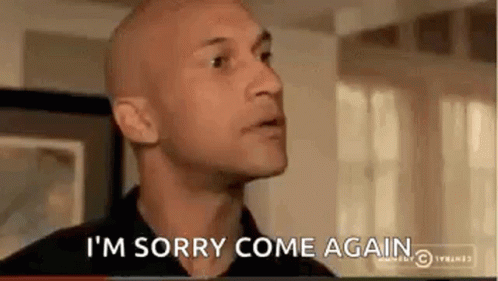 Here is the fight.
And here is the finger, being passed around the aisle like a beer.
You got a finger, dude.
I'm not even sure the missing finger guy was initially part of the fight. You don't see him at the center of things in the video going around.
As of this writing, it is unclear if the guy got his finger back and reattached to the rest of his hand. In a statement, Arizona State University Police says:
The individual arrested for aggravated assault bit the tip of another individual's finger completely off during the brawl.
So that's at least one arrest. And before any wrestling fans ask, I'm fairly certain the bitey guy was not Ace Steel.
The fight was sick on its own without having someone's appendage chomped off. If 2022 has taught us anything, it's that society is unraveling so much even the ladies are starting to pop off on each other with more frequency. In the olden days, they would let the menfolk handle the fight and then claim how embarrassed they were on the ride home. Last night, one lady tried to break the fight up. And learned the hard way about attempting to break fights up.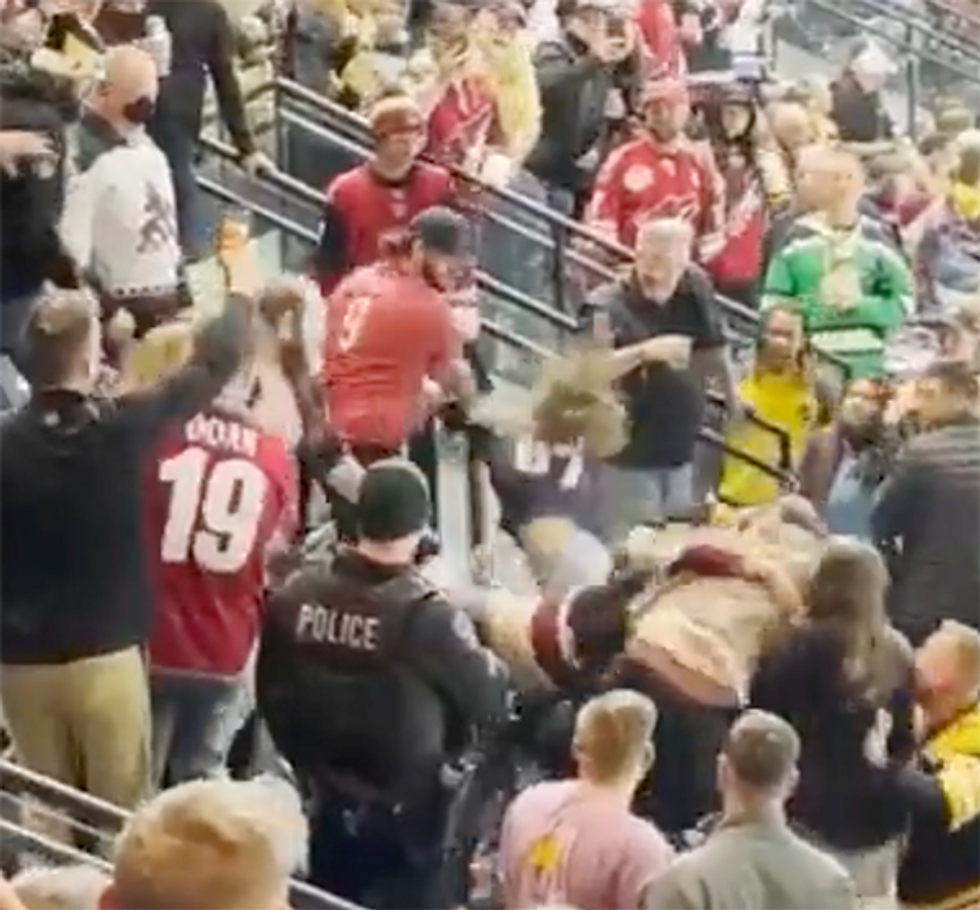 Though she took it like a champ. You can't hear it on the video, but I'd bet money she told the guy "you hit like a b*tch."
The highlight is the red-shirt dude going off the top like he's Jimmy "Superfly" Snuka. Though now that I rewatch the video, it looked like he may have been thrown. That's more of a Midnight Express "Rocket Launcher." Either way, when one dude does a high-cross body to take out a bunch of other dudes, that's never a good sign.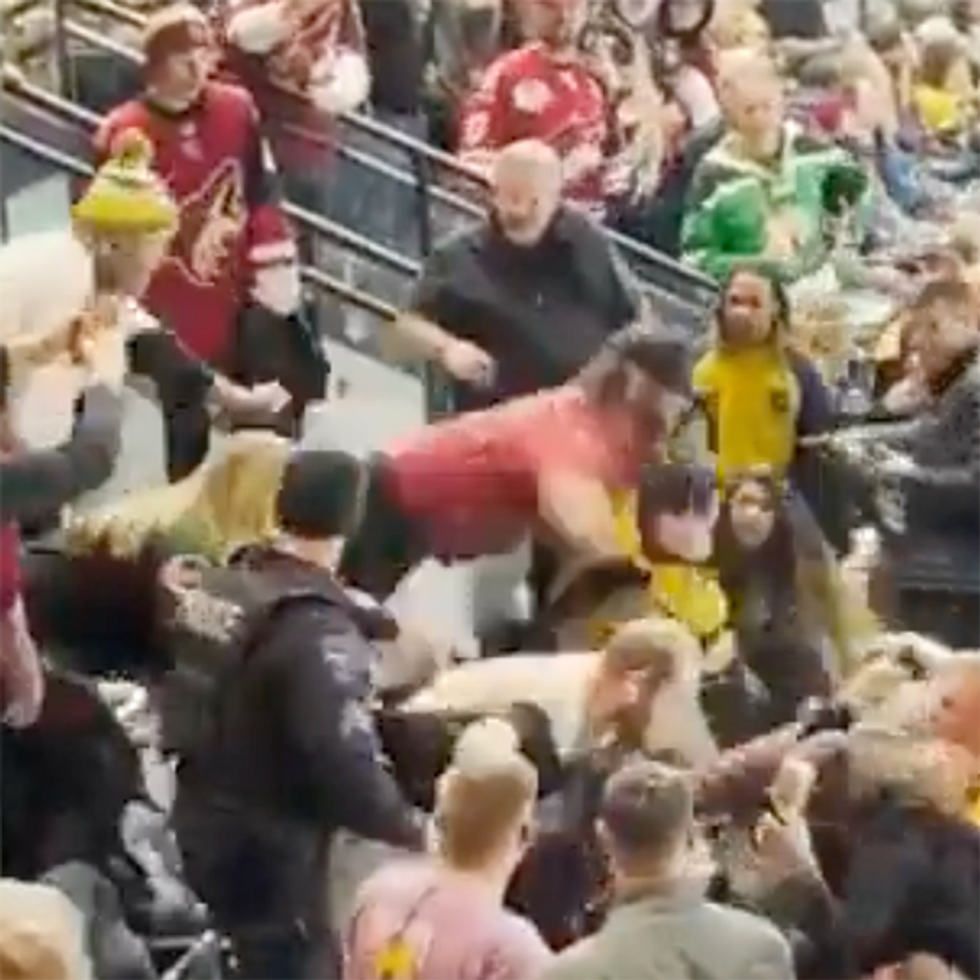 In a bygone era, a hockey fight might end with a tooth being launched into the audience. In 2022, it's a finger. I defy you to find a more accurate analogy for the unraveling of society in the modern era.
Editor's Note
LwC is on Substack now! Each day we overwhelm your brains with the content you've come to love from the Louder with Crowder Dot Com website.. but algorithms hide our ranting and raving as best they can. The best way to stick it to Big Tech? Subscribe to For the Content!
SKETCHY AF: Twitter's Justification for BANNING Donald Trump! | Louder With Crowderyoutu.be