Nerd creates app to narc on your friends who play the new Harry Potter video game, since JK Rowling is a... you know
February 07, 2023
Spoiler: I know nothing about video games. I was born with every other geek gene (pro wrestling, comic books sci-fi) but the video game one skipped me. What I do know is that video games are insanely popular, and there are a number of woke twats who take up the gaming space. It's not surprising that someone would create an app so other woke twats would narc out their friends who play the new Harry Potter game. Sadly, it's also not surprising he/him doesn't realize that he/him is the asshole here.
The drama is this. There is a Harry Potter video game coming out. Harry Potter was created by JK Rowling. JK Rowling has become the head transphobe-in-charge even though journalists assigned "Rowing is a Transphobe" clickbait can't find anything transphobic she said. Therefore, if you play this video game, you too are a transphobe. Or something.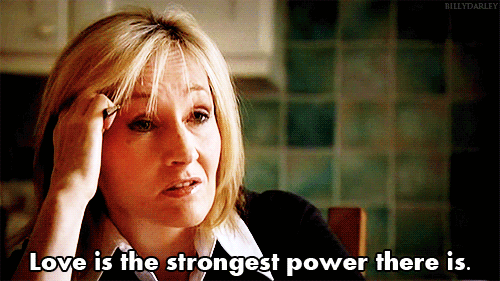 The odd thing is despite JK Rowling being Hater McHaterpants, the game is getting stellar reviews. Though some are hedging. IGN says that it's a great game, but "whether it's ethical to play is a separate but still very important question."
Hogwarts Legacy Reviews #PS5:

Carole Quintaine 10/10
MeuPlayStation 10/10
Glitched Africa 10/10
PSU 9.5/10
TierraGamer 9.5/10
IGN 9/10
IGN Spain 9/10
PSX Brasil 9/10
Press Start 9/10
PlayStation Lifestyle 9/10
PowerUp! 9/10
Geek Culture 9/10
WellPlayed 9/10
FingerGuns 9/10 pic.twitter.com/twixnPXB5j
— GermanStrands (@GermanStrands) February 6, 2023
The video game maker even threw in a trans character -- a witch some confused as a wizard if any of that makes a lick of sense to you -- to no doubt stick to Rowling. The author was not reached for comment. But had she been, I'm sure she would be too busy counting money to comment.
Whatever you do, should you stream the new Harry Potter game, beware. The person who created Harry Potter may have a single political opinion you disagree with, and you might have your name leaked by a douchebag to people whose entire personality is that JK Rowling has a single political opinion they disagree with.
Editor's Note
LwC is on Substack now! Each day we overwhelm your brains with the content you've come to love from the Louder with Crowder Dot Com website.. but algorithms hide our ranting and raving as best they can. The best way to stick it to Big Tech? Subscribe to For the Content!
EXCLUSIVE TRAILER: Crowder Films 'Moses' Movie! | Louder With Crowderyoutu.be