Each day we overwhelm your brains with the content you've come to love from the Louder with Crowder Dot Com website.
But Facebook is...you know, Facebook. Their algorithm hides our ranting and raving as best it can. The best way to stick it to Zuckerface?
Sign up for the LWC News Blast! Get your favorite right-wing commentary delivered directly to your inbox!
cringe
Watch: Handcuffed prisoner tries to escape head first out of a police car window. SPOILER: He fails.
January 05, 2023
Criminals aren't known for being some of the smartest people in the world. Least of all, criminals who got caught. I'm sure as you are handcuffed and sitting in the back of a police car, you have a lot to think about. How am I going to get out of this one? Is it true about what they do to guys like me in prison? And, what if I crawled out of the open window as we are speeding down the highway?
Of course, we are back in California. Where someone thought this would be a good idea.
Inmate Attempts Escape From Patrol Car back Window

News:
Newhall, California.— Video captured an inmate's attempted escape from the back of a Los Angeles County Sheriff patrol car on Saturday.
The attempted escape took place at about 5 p.m Saturday on the 5 freeway. pic.twitter.com/qerh3jdyD9
— PPV-TAHOE - News Journalist (@ppv_tahoe) January 2, 2023
It makes a spectator wonder at what point this dunkus realized he made a tactical error. My guess would be at this moment as his face first hits the pavement -- at 55 MPH -- and he realizes he can't break his fall. Because he's handcuffed. Because he's in a police car.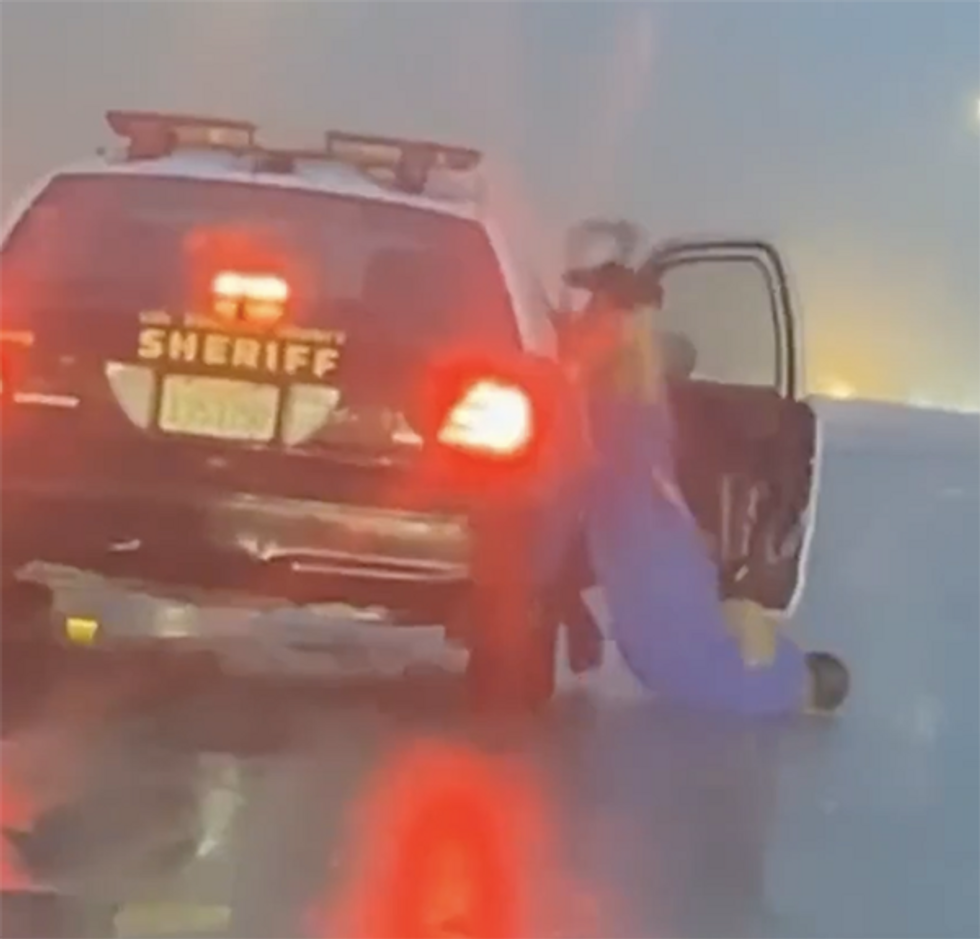 This is what you get for trying to be nice and letting the guy get some fresh air. The narrators of the video say the guy was getting tazed. Even without him screaming "don't taze me, bro" I believe that to be the case.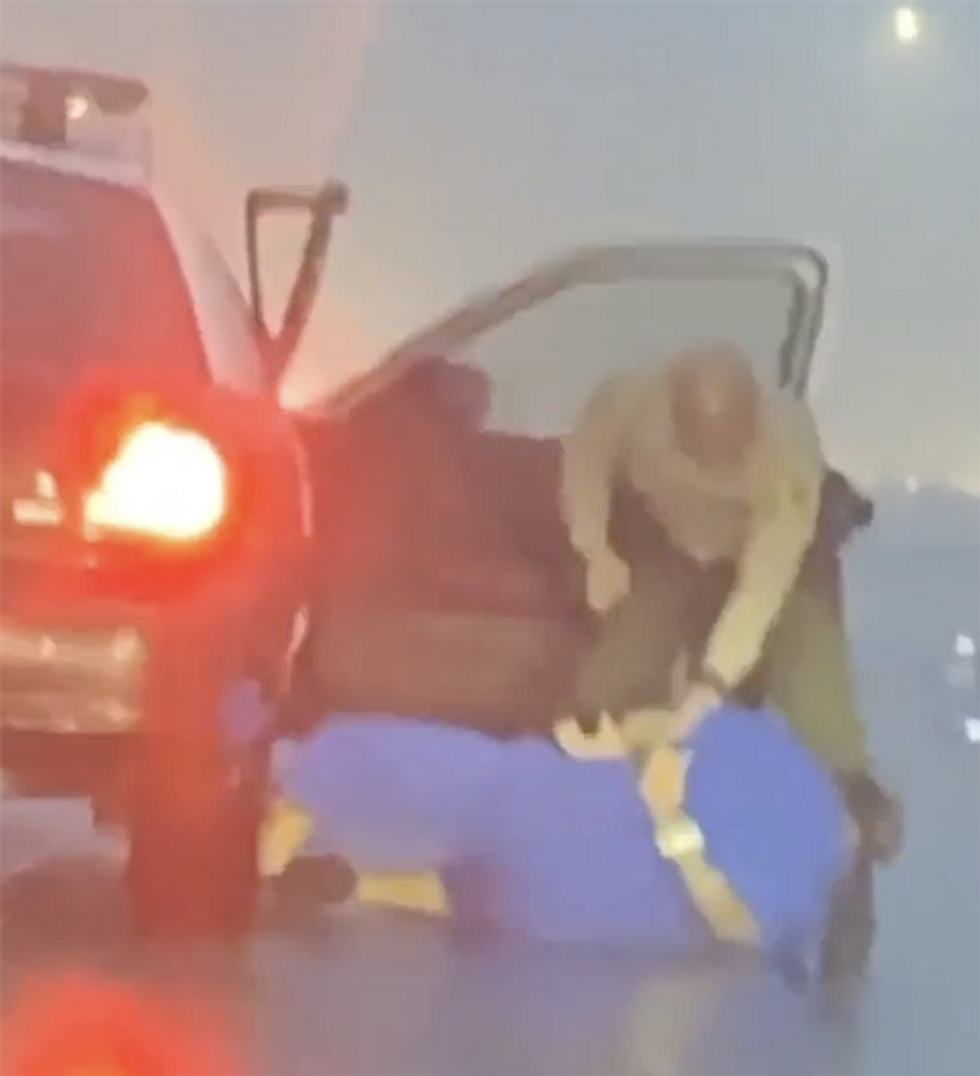 The inmate was being transported from a correctional facility to the Los Angeles County Medical Center for an "unspecified injury" He started kicking out the window, and once he saw enough of an opening he tried to escape from it. As you see, he failed in hilarious fashion.
Imagine this was his grand plan to escape. He plotted it out for months to the finest detail. He was going to fake an injury. Then while being transported, he was going to make his break. He would have gotten away with it too if it wasn't for his arch-nemesis gravity.
Now he has time added to his sentence AND has been turned into content. Hey, at least we got something out of it!
Editor's Note
LwC is on Substack now! Each day we overwhelm your brains with the content you've come to love from the Louder with Crowder Dot Com website.. but algorithms hide our ranting and raving as best they can. The best way to stick it to Big Tech? Subscribe to For the Content!
Criminal MESSES with Police INSTANTLY REGRETS It! | Louder with Crowdyoutu.be