Each day we overwhelm your brains with the content you've come to love from the Louder with Crowder Dot Com website.
But Facebook is...you know, Facebook. Their algorithm hides our ranting and raving as best it can. The best way to stick it to Zuckerface?
Sign up for the LWC News Blast! Get your favorite right-wing commentary delivered directly to your inbox!
Guy breaks down in tears when police arrest man who threatened his family: "he's gonna think it's because he's black"
June 27, 2023
If you are at the park with your family, and a guy comes up to you and threatens to kill you and your family, you're at the very least calling to call the cops. That is what this guy did. The difference is you would not become a blubbering mess as the guy -- who threatened to kill your family -- was arrested because you were afraid the guy -- who threatened to kill your family -- might think you're racist.
If you are allergic to soy, I would suggest not watching this video (which turns out is from 2022).
If I thought you were gonna arrest him I would never have called. I just wanted him to leave us alone.
An armed man threatened to kill his family... what did Soy McSimp think the cop was going to do when he called 911? Tell the man to go sit in the corner? Give him detention? Drop him off at the subway with a copy of Michael Jackson Karaoke?
The cop even tried reasoning with Soy, asking him if the homeless guy who threatened to stab his family to death did what McSimp said he did. There was no calming McSimp down.
Now he's gonna think I'm doing this because I'm white and he's black! Or he's homeless and I'm not! I don't want that! I don't want him thinking I did it because he's in whatever situation he's in. I just want him to leave us alone.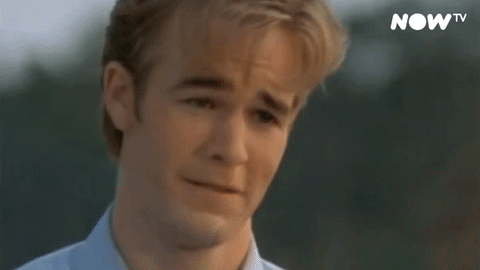 The saddest thing about this is it wasn't performative. He wasn't on TikTok emoting how traffic is racist or telling a fatty to lose weight is racist. McSimp didn't know he was performing for an audience of the entire internet. He had a legit existential crisis over whether his white privilege was showing in the way he did not want his family stabbed to death. Just because the unhoused homeless person who threatened to murder his family was also blaaaaaaaack.
I'd love to know what his wife told her other boyfriend about all this.
><><><><><><
Brodigan is Grand Poobah of this here website and when he isn't writing words about things enjoys day drinking, pro-wrestling, and country music. You can find him on the Twitter too.
Facebook doesn't want you reading this post or any others lately. Their algorithm hides our stories and shenanigans as best it can. The best way to stick it to Zuckerface? Sign up for our DAILY EMAIL BLASTS! They can't stop us from delivering our content straight to your inbox. Yet.