Each day we overwhelm your brains with the content you've come to love from the Louder with Crowder Dot Com website.
But Facebook is...you know, Facebook. Their algorithm hides our ranting and raving as best it can. The best way to stick it to Zuckerface?
Sign up for the LWC News Blast! Get your favorite right-wing commentary delivered directly to your inbox!
Six Adults Assault/Hospitalize Teen Girl for Not Wearing a Mask
February 07, 2022
Six Adults assaulting a teen for any reason is deplorable. If those six adults assault a teen for not wearing a mask on day thirty-seven of fifteen days to flatten the curve, it would be sickening. Going on two years, a gang of thirty-six adults should find these six and make sure they're wearing masks in orifices where masks shouldn't go.
I'm counting on Google's translating skills to accurately translate this from German. Yes, this incident took place in Germany. I won't get into any analogies that never work out the way you think they will. But if you're thinking what I think you think I'm thinking, yes. Yes, I am.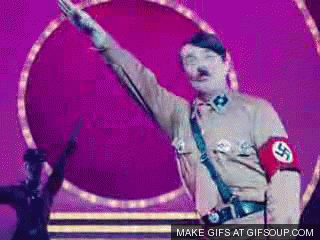 A 17-year-old girl was on the train, not wearing a mask. Six adults told her to put a mask on because those are the rules, but the girl refused. When they all got off the train, the six adults assaulted the girl by punching her, kicking her, and pulling out her hair. The victim recorded some of the video, which is how the police were able to track down some of the assailants.
They caught the three male suspects, who were between the ages of 41 and 52. The women involved are still at large. It was a gang of middle-aged adults assaulting a teenager all because that teenager wasn't living her life in fear and complying with her government. For that reason, and apparently some booze and narcotics, they sent the teen to the hospital.
When your government not only allows a class of citizens to be labeled and treated as subhuman but are the ones encouraging it, this is what happens. A mob of grown adults attacking children over a mask. History repeats itself whether we care to admit it or not.
The Louder with Crowder Dot Com Website is on Instagram now!Follow us at @lwcnewswire and tell a friend!
RANT! Joe Rogan Should NEVER Have Apologized! | Louder With Crowderyoutu.be