Each day we overwhelm your brains with the content you've come to love from the Louder with Crowder Dot Com website.
But Facebook is...you know, Facebook. Their algorithm hides our ranting and raving as best it can. The best way to stick it to Zuckerface?
Sign up for the LWC News Blast! Get your favorite right-wing commentary delivered directly to your inbox!
Politics
Fox News Cuts Off Newt Gingrich for Bringing Up George Soros, and We're as Confused as Newt Is
September 17, 2020
Riots, violence, and other peaceful unrest in liberal cities run by liberal politicians are becoming a major issue in the presidential campaign. And should, politically speaking, in theory be good for Donald Trump (see THIS VIRAL VIDEO OF DEMOCRATS ENCOURAGING RIOTS AND VIOLENCE NEEDS TO BE A TRUMP AD and FLASHBACK: RONALD REAGAN SPEAKS ON PUTTING DOWN VIOLENT RIOTS). Newt Gingrich joined Fox News to discuss in this clip that is going viral for ... just watch.
Fox News panel cuts off Newt Gingrich for blaming violence on George Sorosyoutu.be
Both Harris and Biden have talked very proudly about what they call progressive district attorneys. Progressive district attorneys are anti-police, pro-criminal, and overwhelmingly elected with George Soros' money. And they're a major cause of the violence we're seeing, because they keep putting the violent criminals back on the street.
At which point the Fox News hosts were all ...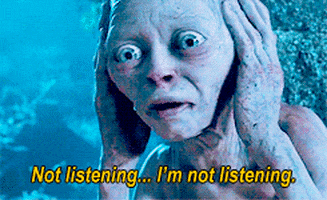 That was a really odd point for Fox News to get all "don't say Voldemort" on the former speaker of the House. Newt asked if the name "Soros" was "verboten" and was met with silence from hosts.
Here's the thing, I get that some people can get a little conspiratorial when they speak the name "George Soros." I originally passed on this story myself. But Newt Gingrich said NOTHING even remotely conspiratorial. George Soros, or at least his organizations, are in fact investing a ridiculous amount of money in local races, particularly for district attorney. Quite frankly, it would be nice if some of the billionaires on the right started opening their checkbooks and doing the same, especially in deep blue cities, where you can't fund elections on snarky tweets about how the local GOP needs to do something. But that's a post for another time.
This is about the district attorneys that Soros helps get elected, who make the decisions of who to prosecute. SPOILER: They aren't prosecuting the people burning our cities down. That's a problem. That's something that needs to be discussed over and over again.
The way the two hosts stopped Gingrich from going into it further made it look like there's an internal memo somewhere telling hosts not to say the "S-word." THAT'S what makes this clip so bizarre.
Why Democrats Destroy Cities | Louder With Crowderyoutu.be
Not subscribed to the podcast?Fix that! It's completely free.