George Carlin Prophetically Warns Against Modern Political Correctness...
May 24, 2016
If you ask any comedy-lover who they think the greatest comedian of all time is, you'll most likely get one of two answers: Richard Pryor or George Carlin. In Carlin's case, while not a conservative (since more than a few of you will point that out), he spoke a lot about how ridiculous leftists were, especially when it came to political correctness. I say "were" because I don't think he could have possibly imagined leftists would be as ridiculous as they are today. When you listen below, you'll see that he was taken right before the progressive left's total descent into PC madness, and he wasn't happy about it.
It's an eight minute video, but well worth your time...
"Political correctness is America's newest form of intolerance, and it is especially pernicious because it comes disguised as tolerance. It presents itself as fairness, yet attempts to restrict and control people's language with strict codes and rigid rules. I'm not sure that's the way to fight discrimination. I'm not sure silencing people or forcing them to alter their speech is the best method for solving problems that go much deeper than speech."
This is from "When Will Jesus Bring the Pork Chops" in 2004. Yes, George Carlin predicted and warned us about today's PC Culture... twelve years ago.
Imagine Carlin doing ten minutes on college "safe spaces." Or transgender bathrooms. Or "Making Captain America Gay." Trigger-warnings everywhere...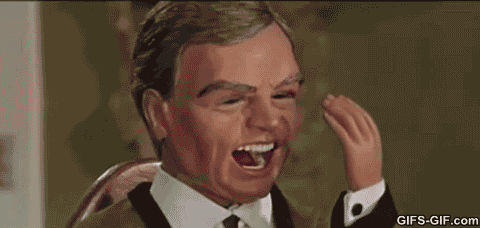 See, this is why so many traditional "democrats" are leaving the party. Even if they believe in higher taxes or support abortion, a huge portion of them simply can't get onboard with the modern left's platform of systematically destroying free speech.
So even though I disagreed with Carlin on most politics, I still miss and have honor for the man. Not only as a trailblazer, not only as a brilliant comic, but an oracle who gazed into his crystal ball and foretold us of what was to come.
Just how do I try to honor him? Well, the video below's a start.