Each day we overwhelm your brains with the content you've come to love from the Louder with Crowder Dot Com website.
But Facebook is...you know, Facebook. Their algorithm hides our ranting and raving as best it can. The best way to stick it to Zuckerface?
Sign up for the LWC News Blast! Get your favorite right-wing commentary delivered directly to your inbox!
Woke Culture
Democrat Demands Gender Equality in Crash Test Dummies and ... I'm Sorry, What?!
June 04, 2021
Eleanor Holmes Norton, the D.C. Democrat who is kinda like a congresswoman but they don't let her vote, is demanding gender equality in crash test dummies. That is a sentence I just wrote out loud because it was a sentence I just read in this news article. Just when you think we're at the end and there can't possibly be anything else for progressives to signal their virtue and flatulence over, they hit you with crash test dummies. Womyn aren't being suitably represented in the crash test dummy community.
Delegate Eleanor Holmes Norton, the non-voting representative of Washington, D.C., says the lack of female crash-test dummies means that vehicle collision risks for women are not adequately studied, according to the Washington Times.

"Women have achieved equality on the road when it comes to driving but when it comes to safety testing to keep them safe on the road, they are nowhere near achieving equality," Norton said in a statement.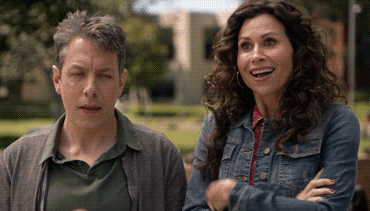 To be clear, she is talking about the human-shaped items that get put in a mini-van and driven into a brick wall. And NOT the '90s band. And because I shouldn't be the only one suffering from ear-AIDS right now ...

Crash Test Dummies - Mmm Mmm Mmm Mmm (Official Video)youtu.be
Two things. One, they do make "female" crash test dummies. I saw photos when I went looking for this blog post's thumbnail. I would have used one but was afraid her dummy chesticles would set off female censors.
The other is Elanor's claim that men and women have "differences in anatomy as well as average neck strength and posture." Can we get a workflow for when we're allowed to admit boys and girls are built differently? Because after America's Governor Ron DeSantis signed his pro-girls' sports bill, we had another round of pretending biological men aren't made differently even as biological women are eating their dust in track meets. We ignore science there, but science in this instance is enough for a Democrat to raise a stink. To be clear, I am pro-science in both official NCAA standings and Motor Trend's safety rankings.
At the end of the day, I think "equality" is less about equality and more about being a lucrative word to use in fundraising letters. Zoomers hear it and blindly send their allowance to whoever claims they're fighting for it.
Looking for a fashionable way to support Louder with Crowder? Get your swag at Crowdershop today!
Donald Trump Jr: Republicans Need REAL CANDIDATES! | Louder With Crowderyoutu.be