Each day we overwhelm your brains with the content you've come to love from the Louder with Crowder Dot Com website.
But Facebook is...you know, Facebook. Their algorithm hides our ranting and raving as best it can. The best way to stick it to Zuckerface?
Sign up for the LWC News Blast! Get your favorite right-wing commentary delivered directly to your inbox!
Garth Brooks doubles down on his (kinda) Bud Light support: "Everybody's got their opinions"
June 13, 2023
Garth Brooks caused controversy with his clear implication that people boycotting Bud Light products were a**holes. The country megastar and new restauranteur has since doubled down on his comments. Albeit, with a little bit of a softer tone.
What did Garth Brooks say about the Bud Light boycott?
In an interview with Billboard that included "How His Nashville Bar Will Serve 'Every Brand Of Beer' in the title, while Garth didn't say the words "Bud Light" and attempted to give a politician's answer, it's clear what he was implying. When asked about his new Friends In Low Places Bar & Honky Tonk in Nashville:
"We're going to serve every brand of beer. We just are. It's not our decision to make. Our thing is this, if you [are let] into this house, love one another. If you're an a–hole, there are plenty of other places on lower Broadway."
What is he saying now?
Addressing the controversy on a Monday livestream, Garth went with another politician's answer:
"Everybody's got their opinions. But inclusiveness is always going to be me. I think diversity is the answer to the problems that are here and the answer to the problems that are coming. So I love diversity. All-inclusive. ... And if you're one of those people that just can't do that, I get it."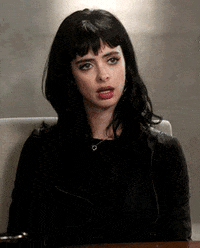 For the five of you who need to be brought up to speed, here are Bud Light's Keys to Derp:
As part of Bud Light's NCAA tournament coverage, and to appeal to people who don't like either for some reason, someone at Bud Light decided to work with titface performer Dylan Mulvaney.
Melissa Weinerchild, the (now former) VP of Marketing responsible, made it clear on a podcast how much she hated Bud Light's loyal fanbase, lashing out at them as fratty and out of touch.
Bud Light fans from across the spectrum (NOT just the extreme right, we're not that organized) decided this was one woke pander from a company that hates them too many, and now Bud Light is no longer the #1 beer in America.
Garth Brooks is another example of why people should not address issues when they don't know the actual issue. The issue as reported on CNN and/or given to your PR team by the DNC is NOT the whole story.
People aren't angry at bars for serving Bud Light. We go to bars all the time and order something else. It was Brooks calling people "assholes" where the "controversy" started.
All Brooks had to say before was "we'll be serving all beer" and leave it at that. All he had to say now was "I stand by most of what I said, but the 'asshole' part was a bit much."
Garth should show more inclusivity by not being a dick to his fans and the people who actually support him. Spoiler: none of them are the people in the media praising him right now.
><><><><><><
Brodigan is Grand Poobah of this here website and when he isn't writing words about things enjoys day drinking, pro-wrestling, and country music. You can find him on the Twitter too.
Facebook doesn't want you reading this post or any others lately. Their algorithm hides our stories and shenanigans as best it can. The best way to stick it to Zuckerface? Sign up for our DAILY EMAIL BLASTS! They can't stop us from delivering our content straight to your inbox. Yet.