Each day we overwhelm your brains with the content you've come to love from the Louder with Crowder Dot Com website.
But Facebook is...you know, Facebook. Their algorithm hides our ranting and raving as best it can. The best way to stick it to Zuckerface?
Sign up for the LWC News Blast! Get your favorite right-wing commentary delivered directly to your inbox!
Game Respects Game: The Daily Wire Creates "Lemon vs Lemon"
January 29, 2020
I'm calling a preferred conservative drinking vessel ceasefire over this one. The Daily Wire got a little creative with Adobe Premiere today and mashed together two segments of Don Lemon, television's dumbest personality (according to Donald Trump). For here is Don Lemon appearing to chide Don Lemon.
To he or she who created this art, I raise my mug.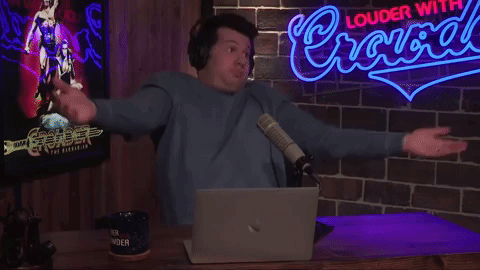 Is this news? No it isn't. Yet. I'm waiting for The New York Times to factcheck it for deceptive editing. Since that's their thing now.
Instead it's a little pushback. This is why free speech on internet platforms like Twitter, Facebook and YouTube, matter so stinking much. Not long ago Don Lemon and CNN would've gotten away with mocking Trump-supporters as "boomer rubes" with nary a critical word about their behavior. Now we can scoop some pudding in our own spoons and fire back. It's a food-fighting metaphor because I'm hungry.
So cheers to you, Daily Wire. We may disagree on how much asbestos is necessary in tumblers made from recycled beach toilets, but we're with you here. Keep the good stuff coming, just hold on the cancer.
NOT SUBSCRIBED TO THE PODCAST? FIX THAT! IT'S COMPLETELY FREE ON BOTH ITUNES HERE AND SOUNDCLOUD HERE.