Each day we overwhelm your brains with the content you've come to love from the Louder with Crowder Dot Com website.
But Facebook is...you know, Facebook. Their algorithm hides our ranting and raving as best it can. The best way to stick it to Zuckerface?
Sign up for the LWC News Blast! Get your favorite right-wing commentary delivered directly to your inbox!
Woke Culture
Variety Shames Ezra Miller's Alleged VICTIM Because She Used the Wrong Pronouns for Ezra... Who Attacked Her
July 01, 2022
Ezra Miller is a terrible person, and Variety is very careful to make sure this garbage person isn't offended by using the wrong pronouns. So much so, they shamed a woman who Ezra ATTACKED for using the wrong pronouns.
Ezra Miller identifies as non-binary. A family in North Dakota identifies him as a pedo grooming their daughter. The woman he choked in Iceland identifies as a woman who Ezra Miller CHOKED AND ATTACKED and was sharing her exclusive story with Variety. The magazine was very careful to make sure we knew the woman who was being choked by a dude wasn't enlightened enough to know the dude looks like a non-binary.
"At the time of the interview, it was unclear whether the woman was aware Miller uses they/them pronouns."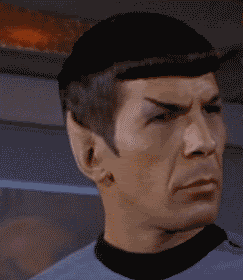 Riiiiight. Or, maybe, the woman who Ezra attacked didn't give a shit as she was describing Ezra attacking her. That could be it, too. She wasn't confused. A dude attacked her, and she identified him as a dude.
And then for more insanity, Variety took the woman's description of Ezra attacking her, but edited out the pronouns the woman Ezra was attacking used and replaced them with Ezra's PREFERRED pronouns. Yes, the same Ezra Miller who was choking a woman.
"I think it's just fun and games — but then it wasn't," she said. "All of a sudden, [they're] on top of me, choking me, still screaming in my face if I want to fight. My friend who's filming sees [they're] obviously not joking and it's actually serious, so he stops filming, and pushes [them] off me as [they're] still trying to fight me. Two guy friends of mine are actually holding [Miller] back as [they're] screaming, 'This is what you wanted! This is what you wanted!'"
You see how far women have fallen on of the left's marginalized rankings while trans and non-binary are the pound-for-pound champions. When it's rapists vs women, the left sides with the rapist. When it's rapist vs the legal system, the left sides with the rapist. And when it's an actor accused of heinous crimes, the left sides with the alleged criminals. Wouldn't want to hurt their feelings. The women involved? Meh.
The Louder with Crowder Dot Com Website is on Instagram now!Follow us at @lwcnewswire and tell a friend!
Tiktokker Educates You on "Neopronouns" | Louder With Crowderyoutu.be