Even Tina Fey's Had enough of Liberal Outrage Culture
December 21, 2015
How bad has leftist, SJW "outrage" culture gotten (a topic discussed regularly at LwC)? So bad, even Tina Fey has had enough of it. Yes, the same Tina Fey who's largely known for marginalizing any political voices to the right of Hillary Clinton, and looking like Sarah Palin.
Fey recently gave an interview where she discussed the recent round of outrage over here Netflix series, "The Unbreakable Kimmy Schmidt."
We did an Unbreakable Kimmy Schmidt episode and the internet was in a whirlwind, calling it 'racist,' but my new goal is not to explain jokes. I feel like we put so much effort into writing and crafting everything, they need to speak for themselves. There's a real culture of demanding apologies, and I'm opting out of that.
Voxisn't having it because, well, it's Vox...
Fey's declaration that she's "opting out" of some criticism just because it's published online is disappointing. After all, many of the complaints against Unbreakable Kimmy Schmidt came from people who genuinely liked the series; to paraphrase almost every parent ever, some fans were mad, but most were just disappointed...these aspects of internet culture aren't enough to justify creative people writing it off entirely. And it's important to recognize the distinction between holding someone accountable for veering into racist and/or sexist territory and berating her just for the sake of it. It's just too bad that Fey, in swearing off the entire internet, will never know the difference.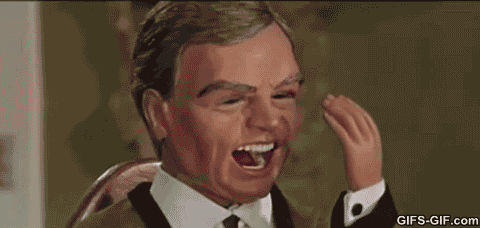 So, good for Tina Fey. I'm sure we can count on her to stand in solidarity the next time the SJWs are coming after a Conservative.
Or, as we've so often seen from the Left, maybe she'll continue to support ideas, candidates and policies that enact censorship for some, but not for others. Outrage for this, but not for that.
A lot of "classical liberals" are parting ways with what they consider to be the "regressive SJW (Social Justice Warrior) left." People like Chris Rock, Dave Rubin and even guests we've hosted on #LwC. The problem is that the current "outrage brigade" is not a merely fringe component of modern liberalism. It is the mainstream. It is what defines today's Democrat party. Also, free crap. Can't forget the free crap.
Case in point: Hillary Clinton and Bernie Sanders. The two front-runners of the Democratic party. Hillary Clinton accuses Republicans of being evil (see below), and Bernie Sanders openly invites #BlackLivesMatter protestors (the same people demanding Tina Fey apologize) to his townhalls, all but legitimizing SJW outrage culture.
This year, Republicans reminded us that the Dark Side is alive and well. https://t.co/3BfPeTmDNv https://t.co/ft3RTpMFWw

— Hillary Clinton (@Hillary Clinton) 1450391047.0
The point, is that SJW leftism can not be separated from today's liberal, Democrat party. It is paramount to the leftist movement and the political climate for them to win elections. Hopefully people like Tina Fey, Amy Poehler and long-time Hollywood leftists will realize this before they too, are eaten alive.
Case in point: the students below who actively want to do away with free speech.