Each day we overwhelm your brains with the content you've come to love from the Louder with Crowder Dot Com website.
But Facebook is...you know, Facebook. Their algorithm hides our ranting and raving as best it can. The best way to stick it to Zuckerface?
Sign up for the LWC News Blast! Get your favorite right-wing commentary delivered directly to your inbox!
crime
Lawmakers Seek to Reduce Drive-By Shootings Penalties for, You Guessed It, 'Equity' Reasons
December 29, 2021
Democrats will never be happy until their streets are littered with drugs, human excrement, and bodies. This is why they love open borders, support the ability of the homeless to take over cities, and let out violent criminals. As another step in their plan to completely destroy American cities, two lawmakers in Washington have introduced a bill that would lower the amount of time criminals can be sentenced to after performing a drive-by murder.
As reported by Fox News, state representatives Tarra Simmons and David Hackney have introduced a bill that would eliminate the ability to elevate murder charges to aggravated murder if the murder was done in the course of a drive-by shooting. Aggravated murder carries a mandatory life sentence.
Why do they not want to permanently lock away murderers? Why, racial equity, of course!
"It's clear that it was targeted at gangs that were predominantly young and black," Simmons told Fox News. "I believe in a society that believes in the power of redemption. […] Murder is murder no matter where the bullet comes from but locking young people up and throwing away the key is not the answer."
This dolt must be reading all the material written by Ibram Kendi or something because she seems to believe that disparate outcomes automatically mean racism. That just because young black—probably men—are more apt to perform drive-by shootings that the law is racist. That's not how it works.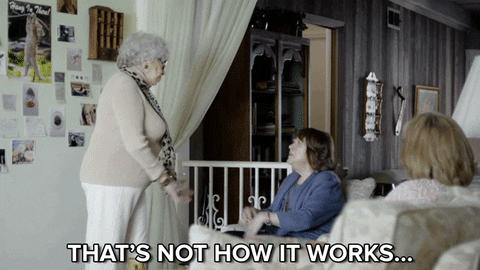 But these two lawmakers are going to push for this penalty to be removed, and it will retroactively modify sentences for those put away under the presently standing statute. So they will be letting violent murderers out of prison as they prevent violent murderers from getting locked up for life.
I do agree with Simmons when she says "murder is murder no matter where the bullet comes from," but I think they should all get the death penalty.
It's people like Simmons and Hackney who want law-abiding citizens scared and unarmed as criminals run through the streets, ransacking businesses and indiscriminately killing whoever they please. It sounds like a leftist utopia if I've ever heard of one.
Get your content free from Big Tech's filter. Bookmark this website and sign up for our newsletter!