Each day we overwhelm your brains with the content you've come to love from the Louder with Crowder Dot Com website.
But Facebook is...you know, Facebook. Their algorithm hides our ranting and raving as best it can. The best way to stick it to Zuckerface?
Sign up for the LWC News Blast! Get your favorite right-wing commentary delivered directly to your inbox!
Woke Culture
Drinking coffee is the new thing that makes you raaaaacist and even Elon Musk is all like WTF
March 20, 2023
I'll be honest, I was surprised it took this long. My assumption was it would be told drinking my coffee black was problematic. Turns out, it's drinking coffee at all. This is what a new article that's gone viral is telling us.
Last week it was finding out your pantry makes you raaaaaaacist, though that was written by an academic. This appears to be more of a blog post.
According to the blog Afru, drinking coffee makes you as much of a white supremacist as a black security guard wearing a MAGA hat.
"Created by Black people for Black people—and now a pillar of white supremacist capitalism. If you consume coffee, you are helping an industry built on racism."
This part is particularly fun:
"It's a well-known fact that whites would be eating bland food, like plain bread and gruel, if it weren't for their theft of culinary secrets from people of color, and especially Black folks. That's precisely why when the whites found out about coffee, it became one of the reasons they decided to victimize and appropriate Black civilization wholesale."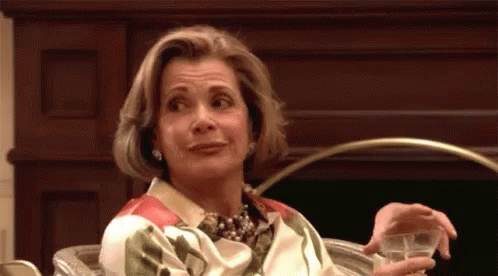 None of us whites are more surprised that Twitter CEO Elon Musk. The South African entrepreneur thought he was safe drinking coffee. Nope!
In fairness, the clues were there all along.
None of us here at the Louder with Crowder Dot Com website are mad. Our eyes are too busy rolling to register an emotion. If anything, we're jealous. Being a woke blog sounds like the easiest thing ever. You only need a noun and a verb and to call something RAAAAAAAACIST.
The only question is what will be the next, exciting, insignificant thing that we'll be lectured on about its racist implications. I'm sure someone has hit exercise already. Having three meals a day is a possibility. But if I were to guess? The inherent white supremacy of converting carbon dioxide to oxygen. Ten bucks say that will be the new one.

Also, having ten bucks to bet on things. That's raaaaaaacist too.
Editor's Note:
It's official. MugClub. Is. Back.
Everyone here at the team is thrilled to inform you that MugClub relaunches on March 20, 2023. It is bigger, it is better, it is more affordable, it will include MORE content than ever AND it's powered by Rumble!
Did I mention that the annual price has been lowered from $99 to $89?