Each day we overwhelm your brains with the content you've come to love from the Louder with Crowder Dot Com website.
But Facebook is...you know, Facebook. Their algorithm hides our ranting and raving as best it can. The best way to stick it to Zuckerface?
Sign up for the LWC News Blast! Get your favorite right-wing commentary delivered directly to your inbox!
Articles
Drag Queen Dances Sexually for Young Girl as Adults Cheer
February 28, 2020
Dear Heavenly Father, thank you for sparing me loathsome parents like the ones seen somewhere below, who allowed — nay encouraged — a drag queen to perform a sexual dance as a child sat on a chair by herself at some kind of party, to the cheers of adults.
Here's a drag queen dancing suggestively for a young girl while the adults look on and cheer https://t.co/b4P5OLcPdE

— Matt Walsh (@Matt Walsh) 1582889783.0
Firstly, for those people who say "that's not the full context" okay, fine. How is the full context going to make the above any less terrible?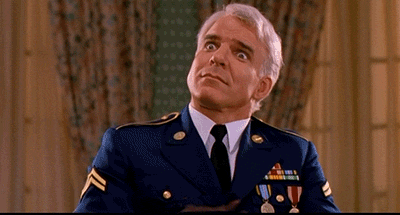 Secondly, if at any point during this video you thought what was occurred was deserving of applause, I encourage you to sip from the fountain of everlasting fire. If that's too metaphorical a suggestion, most households have at least a half-gallon of bleach under a sink.
It's hard to say what kind of party this is, but it appears from the angle through which I watched in horror, the young girl seated in the hot chair is the only child present. Maybe someone couldn't get a babysitter but wasn't going to miss out on a fun-filled night of galavanting and gyration. Whatever the case, I strongly suggest tube-tying and vasectomies all around. Then divert some of the alcohol funds to therapy bills, since this poor girl got chained to at least one woke parent who missed a few crucial days in "How not to be an Asshole" school.
In case I wasn't clear enough: it's wrong for an adult to be sexual in front of a child. Even if that adult is cross-dressing. Cross-dressing or pretending to be the opposite gender doesn't (or shouldn't) excuse people from basic human decency. Related: Court Says Child Molester Not a Threat Because He's Transgender Now and Lesbian YouTuber Announces She's Leaving the Crazy Left. Her Rant is Awesome!
Oh and all the adults in this room should enter a hall of deep self-reflection. If that's too metaphorical a suggestion, most households contain sharp edges.
NOT SUBSCRIBED TO THE PODCAST? FIX THAT! IT'S COMPLETELY FREE ON BOTH ITUNES HERE AND SOUNDCLOUD HERE.