Each day we overwhelm your brains with the content you've come to love from the Louder with Crowder Dot Com website.
But Facebook is...you know, Facebook. Their algorithm hides our ranting and raving as best it can. The best way to stick it to Zuckerface?
Sign up for the LWC News Blast! Get your favorite right-wing commentary delivered directly to your inbox!
Columns
Dear Leaders of Countries that are Not America: F*ck Off
May 15, 2019
Dear world leaders of countries that wouldn't recognize freedom if it gyrated naked on your front lawns,
America is America because it doesn't want to be like every other country. Therefore we don't give two craps what you think about our policies, our Constitution, our Amendments, or really anything else. Sound snobby? I don't care. See, America looked at government models, how rulers ruled their people, and thought it was time for a switcheroo. Ergo the Founding Fathers placed the power of governance in the hands of the people and ensured those people had rights. Our Founding Fathers believed certain rights were inalienable, endowed by their Creator, not by their king, their president, or the latest talking head on television who sounds semi-intelligent while ranting into a camera.
So pardon me when I show you my erect middle digit after you say things like you don't understand America when it comes to hate speech, gun laws, our obsession with hygiene, or our overall attitudes that maybe we're better than you all.
Spoiler alert: more of that attitude incoming.
Here's what got this started. The Prime Minister of New Zealand mounted her high horse because her country nixed certain gun rights after one person abused the law and killed 50 people. She said she "didn't understand America" because America didn't do away with gun rights after any number of scumsuckers abused the laws.
Basically what New Zealand did was take away recess for all its students because one student abused recess, and they're wondering why America doesn't do the same.
You may think that analogy is overly simplistic, condescending, and not befitting of a lady like me. Unfortunately, I've seen how you "leaders" rule over your people. You treat them like children, they seem to take their treatment in stride like children, so I find the analogy appropriate. If you don't like it, screw off and see if I care.
Fortunately for me and all of my fellow Americans, we don't give a flying crap what a Prime Minister of anywhere thinks of America not following his or her country's example. As stated, that's rather the beauty of America: we can look at all the insane policies enacted the world over by oppressive, fascist nimrods like yourselves, and say "Nah, we good."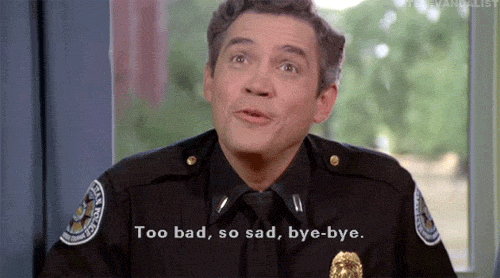 Furthermore, even those American fascists living here cannot do much to change how things are done due to our Constitution which protects the rights of Americans, such as myself, from power-hungry rubes like those running the asylum of the United Kingdom. Enabling me to tell all you to go fornicate doorknobs. Just ask for consent first.
Also, and this might sting just a tad: America is a leading superpower and cultural influence BECAUSE we don't follow the rest of the world. America sets examples. America is a beacon of freedom. Perhaps America being a leader, setting examples of freedom, is why so many people from YOUR countries risk their lives fleeing YOUR countries to get to MY country. The reason I can say America is great isn't just due to my location bias. I see how many people want to get into my country and draw my own conclusions.
Maybe, instead of shaking your finger and marveling at how America isn't more like your shithole nations, you could take some cues from us and retain more of your own citizenry. Lemme give you a first clue: trust people with their own lives. People should be free to make their own mistakes. Or at least retain their cutting utensils. Here's looking at you, Britain.
As for the nation of Venezuela... need we say more? Here: TOP 5: Lessons from Venezuela's Socialism!
There will always be criminals who abuse the laws. But removing the rights of good people for the criminal actions of bad people, that's where all of you go wrong. And when you puff up your chests, all proud of yourselves for failing to understand this basic truth, then look down on America for not doing the same... well, that's why I stand by my original sentiment.