Each day we overwhelm your brains with the content you've come to love from the Louder with Crowder Dot Com website.
But Facebook is...you know, Facebook. Their algorithm hides our ranting and raving as best it can. The best way to stick it to Zuckerface?
Sign up for the LWC News Blast! Get your favorite right-wing commentary delivered directly to your inbox!
Politics
Dan Crenshaw Gives Speech on the Importance of Personal Responsibility
April 22, 2019
Dan Crenshaw just keeps wowing us with his epicness. Our one-eyed champion in Congress gave a speech recently wherein he talked about the importance of personal responsibility. Everyone in the history of ever would benefit from watching it.
We live in the greatest era in human history. Do we ever stop and ask why that might be? Here are a few ideas. Wat… https://t.co/Y8Iy56IUaX

— Dan Crenshaw (@Dan Crenshaw) 1555774555.0
What are those cultural narratives that create a sustainable society? Well, one is personal responsibility. And we don't always talk about why that's important, though. Personal responsibility is important because, if you don't have it, you're not empowered.
Precisely!
And if you're disempowered, well then you're depressed and you're not contributing. And if you're not personally responsible then by definition, you believe others should be responsible for you. Therefore, you have to infringe on their freedoms or you have to ask someone else to infringe on their freedoms. Meaning the government.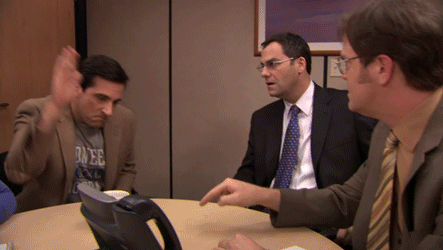 Our man Crenshaw nails it, as always. Somebody please convince Dan "The Man" to consider taking a stab at the big time. I'd love nothing more than to see Dan sitting in the Oval Office, continuing to bless us with his wisdom and sheer badassery.
If you wanna get ahead, it requires taking stock of your own life. "Master of your destiny, captain of your fate." All that jazz. Putting your life in the hands of the government is only setting you up for more failure. Though, good luck explaining such a concept to the left.
Lefties refuse to even consider being responsible for themselves. Which is why our society is crumbling like a piece of coffee cake. Progressives are conditioned to think they're owed something. As if us taxpayers are their own personal ATM. Financiers for their every desire.
Hate to break it to the left, but a system which shirks personal responsibility will fall apart sooner or later. Which will then force everyone to take responsibility for themselves or perish. Methinks it'd be more preferable to fend for yourself without living amongst Lord Humongous and the Thunderdome. Just saying.