CNN Anchors Laud CNN Crew for Helping Harvey Victims in an EMBARRASSING Display of Self-Congratulation...
August 29, 2017
Mama always told me not to toot my own horn. CNN producers weren't listening, didn't have mothers, or were, in fact, raised by blue-assed baboons (see Whoa! CNN Airs Expose on 'Violent Anarchist' AntiFa. Yes, THAT CNN…. and CNN's Brian Stelter: We Keep Talking About Russia Because… Journalists Love America?) While Houston residents are using their own gear and guts to save their neighbors, CNN is bragging about lending someone a phone. For realsies.
Thanks, CNN, for giving us reasons to laugh during this devastating natural disaster. You're on a role.
"A CNN crew…jumping into action to help this elderly couple," host Brooke Baldwin gushed with the chyron teasing a "dramatic rescue."

Berman similarly praised a CNN crew for giving a "powerless" man a satellite phone so that he could call his father.

"It was just a little while ago we met one of those people who just seemed helpless," correspondent Nick Valencia confirmed. "Fortunately, we have a satellite phone here and we were able to connect Aaron Mitchell with his father. What happened was just nothing short of amazing."
Actual footage of a CNN reporter in Houston: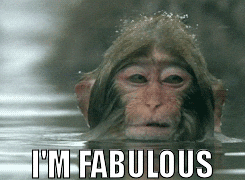 Amongst the photos of men performing manly rescues, CNN is amazed at their own phone sharing and old person hoisting. And celebrating it on their own show.
The reason we make fun of CNN? It's easy. So not only couldn't they report on news seriously, they actually made news themselves by openly, and wantonly, embarrassing themselves. Which goes to show there isn't a "bottom" for CNN. The dark hole in their lives is but a target.
In all seriousness, good for CNN for actually being useful for once in their lives. I guess it was such a momentous occasion for the "journalists" they had to share it like Thanksgiving dinner on Instagram.
Co-written by Nichole Cooper and Courtney Kirchoff
NOT SUBSCRIBED TO THE PODCAST? FIX THAT! IT'S COMPLETELY FREE ON BOTH ITUNES HERE AND SOUNDCLOUD HERE.