Each day we overwhelm your brains with the content you've come to love from the Louder with Crowder Dot Com website.
But Facebook is...you know, Facebook. Their algorithm hides our ranting and raving as best it can. The best way to stick it to Zuckerface?
Sign up for the LWC News Blast! Get your favorite right-wing commentary delivered directly to your inbox!
Liberal Media
Random Person Accuses Chris Cuomo of Pleasuring Himself, Cuomo Responds with Self-Owning Photo
June 28, 2021
Chris Cuomo is a polarizing individual. There are some people who think he's a j*rkoff. There are others who believe he's more of a douchebag. Cuomo settled the debate on Twitter today confirming that he's ... both? One thing we're sure of is that Chris is in fact the idiot brother. And big brother Andy has both a body count and a history of sexual harassment.
Andy's idiot brother was tweeting about how righteous the media was being "covering the facts" about the Florida condo that collapsed. Reporters are literally doing the Lord's work by reporting the news as it happens. One Twitter user advised Cuomo to calm himself down before he pulled a muscle, warning "you're gonna break your arm j*rking yourself off." Chris responded,
That how this happened?! Hahahaha. Come on, baby, don't hate - facilitate. You can do better than this petty bs.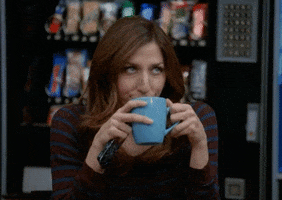 Uncle Ruckus with his legalize LSD Twitter handle? 19 followers. Seven tweets. His account was only created this month. I don't want to say this is a burner account. I would have no way to confirm it was a burner account. It sure as hell looks like one though. I supposed even as busy a person as Chris Cuomo is, he could still find the time to flex on a Twitter user with nineteen followers. And NOT use a burner account as an excuse to show off his arms.
Though as one Twitter user points out, his photo doesn't deny anything.
Though there might be a secret to why Chris Cuomo is in such "good shape," as another Twitter user implies.
The bottom line is we may never know why Chris Cuomo felt it necessary to respond to a Twitter user with nineteen followers. Or if his pump is all-natural. Where I feel we can all find common ground is that anyone who flexes like this is in fact a ginormous @$hole.
Chris Cuomo's response is an embarrassment to his highly regarded peers in the industry: Don Lemon, Jim Acosta, and Brian Stelter.
Looking for a fashionable way to support Louder with Crowder? Get your swag at Crowdershop today!
Andrew Cuomo ROCKED By Assault-Accusation Scandal! | Louder With Crowderyoutu.be