Watch: Dude caught thinking he was going to molest children, but the 'real crime' is that he was misgendered
August 24, 2022
You wouldn't think it was possible to find something grosser, sicker, and more emblematic of the woke left than worrying about misgendering criminals and rapists. Congrats, California! You're concerned with misgendering a guy who thought he was about have sex with three children. One as young as one year old.
A dude who identifies as a woman thought he was texting a 9-year-old girl with 2 sisters who are 6 and 1. He was not. The man he was texting was setting up a sting. And when police arrived on the scene, the pedo was let go. (shout to Not the Bee)
The guy setting up the sting shared some of the text messages with Libs of TikTok.
Remove any nearby sharp objects before you peruse the texts. But these, I believe, sum up the criminal degeneracy we are dealing with here.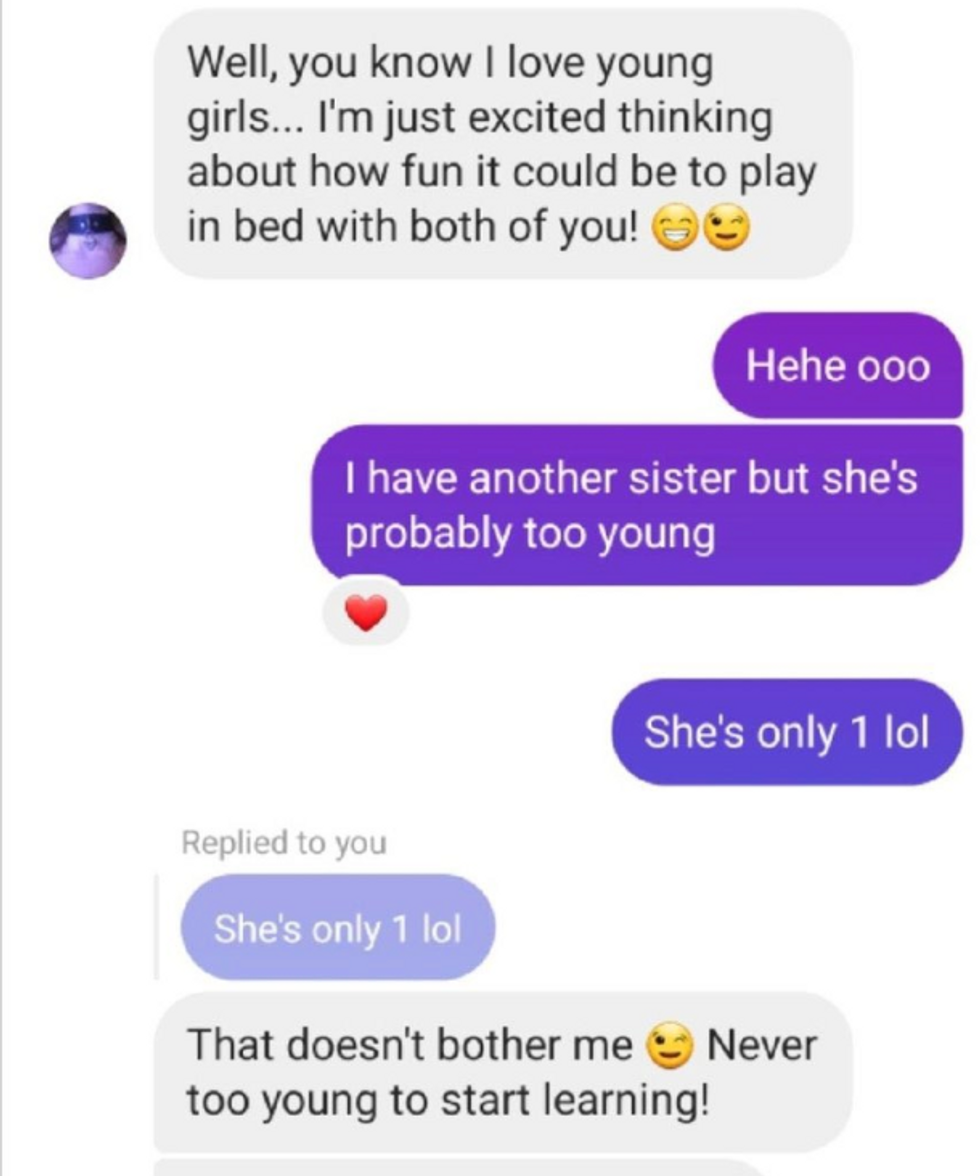 Wanting to sex up children scores the silver medal for most sickening revelation. The gold goes to the pedo's excitement when he found out one of the "kids" was only one year old. Rounding out the top three is the cop who, after letting the pedo go free, corrected the guy who caught the pedo for misgendering the pedo.
That is what's important here to California police.
As of this writing, no charges have been filed. To specify, no charges have been against the pedo. It's California, so there is still a chance they filed charges against the misgenderer.
The Louder with Crowder Dot Com Website is on Instagram now!Follow us at @lwcnewswire and tell a friend!