Watch: Dude menaces Chik-Fil-A employees, yet bystanders are more concerned about stopping the guy filming it
February 09, 2023
A meltdown at a Chik-Fil-A? God's chicken is the one fast food eatery where they don't have meltdowns. The closest we have is a Chick-Fil-A employee choking out a carjacker. But when you factor in this is a NYC Chick-Fil-A it makes sense. At least, I'm assuming it's NYC. There is a giant sign for "Eataly" which is an NYC restaurant. Also, my only confirmation this is a Chik-Fil-A is the narrator yelling "he's robbing the Chick-Fil-A."
Just watch the video.
What makes me think this is in fact New York City is the bystanders. They see a big dude menacing and attacking a bunch of women. And instead of stopping him, they focus their attention to the guy filming the incident. HE'S the problem here. Not the guy having a meltdown and attacking people.
One of the employees even looks at security wondering if he was ever going to do security things.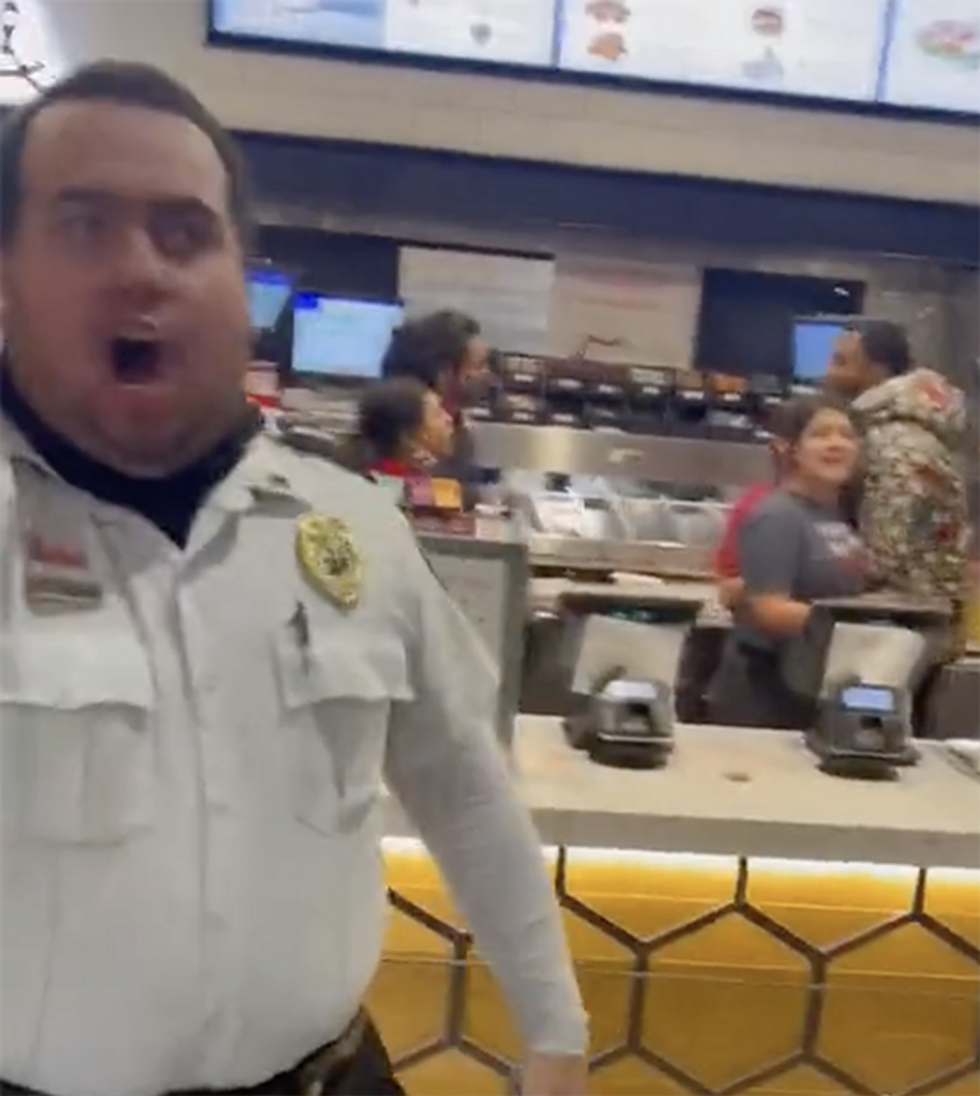 My man took a break from attacking women to yell at his audience. Again, the AUDIENCE is the problem. Not the guy freaking out over a nugget order.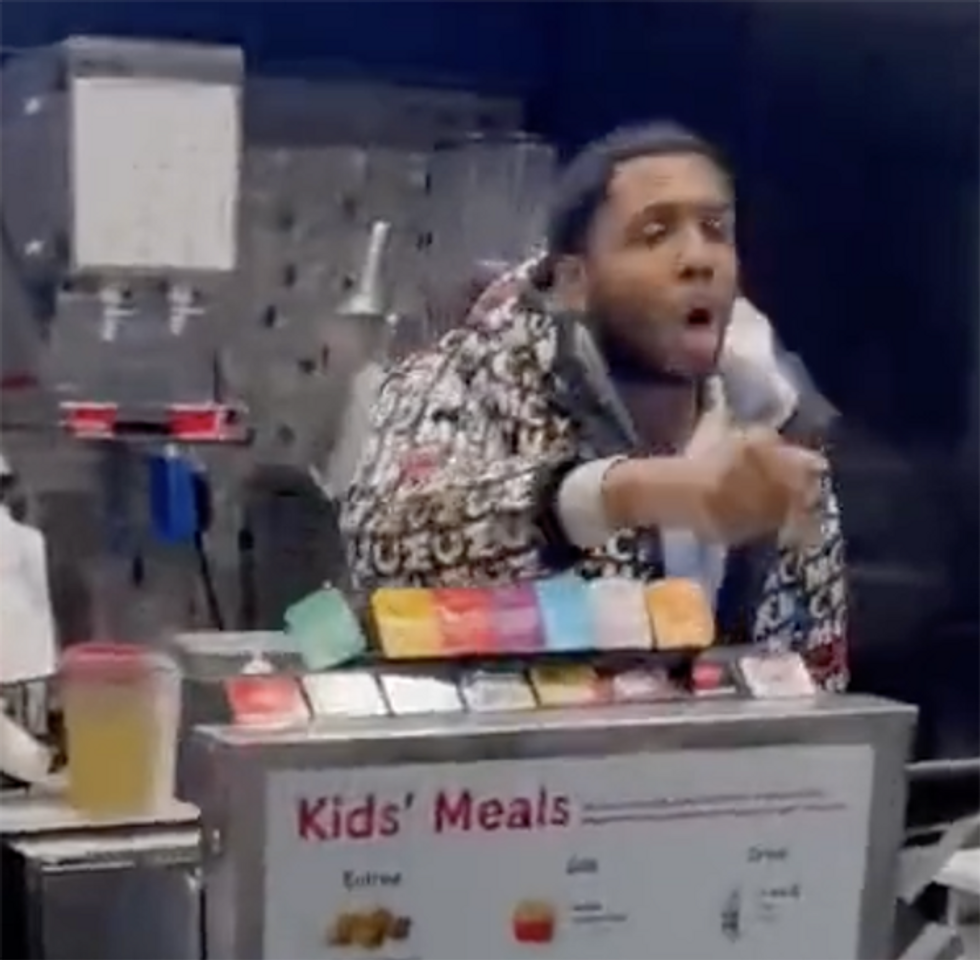 Then. you have this schmuck. Yelling at the young king with his phone out remember to do it for the content. Remember, it's not the guy's fault attacking people. It's my man with his iPhone out. That's the guy at fault for "agitating" and "adding fuel to the fire."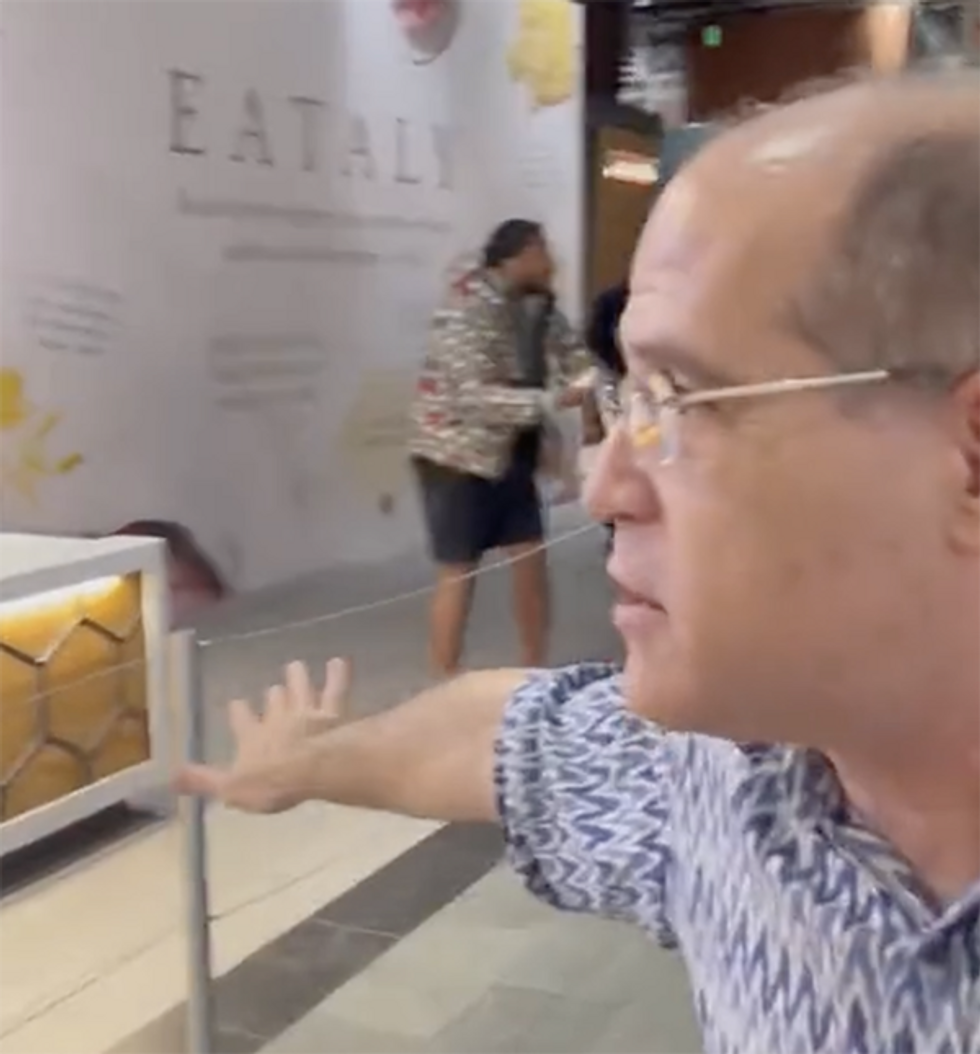 These people see a man attacking women, and their instinct is to let him have his episode while they yell at the people around him. The bad guy's feeling and situation garners more sympathy than the innocent people he's attacking.
If this isn't New York City, it's a pretty spot-on facsimile. Even the NYCs on alternate Earths are shitholes.
Editor's Note
LwC is on Substack now! Each day we overwhelm your brains with the content you've come to love from the Louder with Crowder Dot Com website.. but algorithms hide our ranting and raving as best they can. The best way to stick it to Big Tech? Subscribe to For the Content!
"The Most Important Person Ever?" - LWC Reacts to Oppenheimer Trailer | Louder with Crowderyoutu.be