Each day we overwhelm your brains with the content you've come to love from the Louder with Crowder Dot Com website.
But Facebook is...you know, Facebook. Their algorithm hides our ranting and raving as best it can. The best way to stick it to Zuckerface?
Sign up for the LWC News Blast! Get your favorite right-wing commentary delivered directly to your inbox!
'He's terrible at his job': Rep. Donalds torches Joe Biden over why so many Dems can't stand him
August 04, 2022
I don't know what's in the Florida water other than red pills, but the state provides us with a lot of our favorites. America's governor. Grady Judd, the greatest sheriff in America. And Congressman Byron Donalds. Clips like this, where he absolutely barbeques Joe Biden, are another example of why.
The question is why so many leftists are afraid to say out loud that they support Biden's re-election. After all, Ol' Puddinghead parrots their agenda verbatim. Rep. Donalds said the answer is a simple one. It's because Joe Biden su-diddly-ucks.
How much sway does Trump still have on election outcomes?youtu.be
"They're backing away from Joe Biden because he's terrible at his job and he's not a leader and he's not even good at motivating the American people and he's followed the Congressional Democrat agenda lock, stock, and barrel, and it's been a complete failure. ... He's very bad at this. The voters are not being supportive of him. He can't even go out and rally people to his side. So, why have him there?"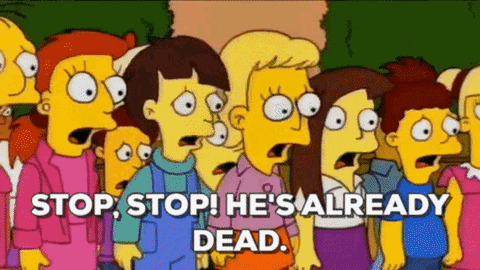 You saw it this morning with Congresswoman Cringe. Even if they hate Joey, purely for political reasons, it shouldn't be that hard to lie. Tell the media Joe Biden has your full support and that he should 100% run for reelection. Then when the cameras are off, stab him in the back. It's what Kamala and Buttgig are (allegedly) doing. Get on their level.
What's more amusing is that while Biden has done everything the people who control Biden told him to do, following the left's soggiest policy dreams have caused inflation, high gas prices, and a massive border crisis. Democrats think it's not the policies, it's that Joe Biden sucks at life. The reality is that it's both.
The Louder with Crowder Dot Com Website is on Instagram now!Follow us at @lwcnewswire and tell a friend!
[LIVE] Ron DeSantis SUSPENDS Corrupt Prosecutor! | Louder With Crowderyoutu.be