Each day we overwhelm your brains with the content you've come to love from the Louder with Crowder Dot Com website.
But Facebook is...you know, Facebook. Their algorithm hides our ranting and raving as best it can. The best way to stick it to Zuckerface?
Sign up for the LWC News Blast! Get your favorite right-wing commentary delivered directly to your inbox!
'I'm losing my g*ddamn mind': Woman records herself having full-blown meltdown over an ambulance in the bike lane
December 30, 2022
Urban cyclists are amongst the most insufferable people in America. People who ride bikes -- whether they be urban, suburban, or rural -- are cool. Urban cyclists, the ones who demand their own lanes and act like the streets belong to them -- need to get over themselves. And in the case of one bay area dingbat, need to calm their tits. There are worse things in life than having an ambulance parked in front of you.
Though if nothing else, it's nice to write about San Francisco for a reason other than drugs or poop on the streets.
You are killing us.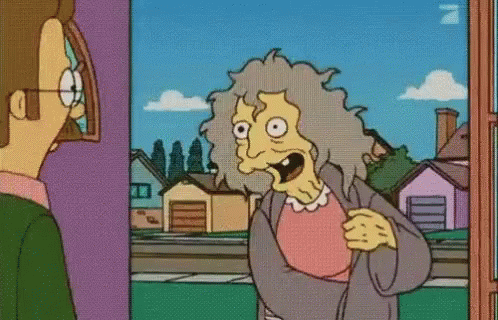 You'll notice how Debbie Dignbat would be totes okay with the ambulance blocking the car lane or the motorcycle lane. But because HER lane was blocked, she freaked out. Though in her defense, she also saw a van, two cars, and an Amazon Prime truck in the bike lane. So the ambulance was one vehicle too many for her brain to handle.
But here is the lowkey best thing about this video. She recorded it herself. Had this been a meltdown that a third party recorded -- they witnessed the incident, took out their phone, and did it for the content -- that would be one thing. Debbie made the decision -- the conscious decision -- to record this herself while she transcended into madness. Not only did she record it, but she was so proud of it she shared it somewhere. Hence Clown World finding it.
In Debbie Dingbat's brain, she legit does not think she's the assh*le here. And that's hilarious.
><><><><><><
Brodigan is Grand Poobah of this here website and when he isn't writing words about things enjoys day drinking, pro-wrestling, and country music. You can find him on the Twitter too.
Facebook doesn't want you reading this post or any others lately. Their algorithm hides our stories and shenanigans as best it can. The best way to stick it to Zuckerface? Sign up for our DAILY EMAIL BLASTS! They can't stop us from delivering our content straight to your inbox. Yet.