Each day we overwhelm your brains with the content you've come to love from the Louder with Crowder Dot Com website.
But Facebook is...you know, Facebook. Their algorithm hides our ranting and raving as best it can. The best way to stick it to Zuckerface?
Sign up for the LWC News Blast! Get your favorite right-wing commentary delivered directly to your inbox!
Culture Wars
Aaron Rodgers issues a challenge to "Mr. Pfizer" Travis Kelce, tells him to bring a friend: 'This ain't a war, homie'
October 11, 2023
We The Content NEED a debate between Aaron Rodgers and "Mr. Pfizer" Travis Kelce about the schmaccine. NEED. And Pat McAfee is just the man to deliver it to us.
To recap, Rodgers has a recurring appearance on the Pat McAfee every Tuesday. Last week, when discussing the Jets vs Chiefs game and how his defense shut Kelce down, Rodgers referred to Mr. Taylor Swift as Mr. Pfizer. Kelce, as the kids say, "clapped back" about being in a schmax war with "Mr. Johnson & Johnson." A reference to the anti-Fauci ouchie Aaron Rodgers's new boss, Jets owner Woody Johnson. Also, I am today years old when I learned Woody is one of those Johnsons.
OF COURSE, Rodgers would have a response. "Mr. Pfizer said he didn't think he'd be in a vax war with me," the quarterback said. "This ain't a war, homie, this is conversation."
Then Aaron issued the challenge for a debate. They can both have someone in their corner. Rodgers will take Robert Kennedy Jr.. Kelce can have Anthony Fauci if he wants.
I don't know if you know this, but Aaron Rodgers? Not a fan of Big Pharma at the Fauci Ouchie. Kelce on the other hand loves Big Pharma so much, that he is their new spokesperson. Kelce is shilling for Pfizer the same way he shills for Cambpell's Chucky Soup. Or... *checks notes* ... wait, he shills for Bud Light too?
The "partnership with Pfizer" is the saddest part about this. Had Kelce been working with the Biden Adminstration as part of their schmaccine agenda, it would still be pathetic but pathetic in a way celebrities always join Democrats. Kelce cut an add DIRECTLY for Pfizer. Meaning he got himself a fat bag of cash for doing so.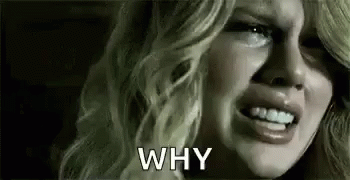 Rodgers vs Kelce. LIVE on the Pat MacAfee Show. The fact that it would be on pro-leftist narrative ESPN makes things all the more delightful.
><><><><><><
Brodigan is Grand Poobah of this here website and when he isn't writing words about things enjoys day drinking, pro-wrestling, and country music. You can find him on the Twitter too.
Facebook doesn't want you reading this post or any others lately. Their algorithm hides our stories and shenanigans as best it can. The best way to stick it to Zuckerface? Sign up for our DAILY EMAIL BLASTS! They can't stop us from delivering our content straight to your inbox. Yet.