Each day we overwhelm your brains with the content you've come to love from the Louder with Crowder Dot Com website.
But Facebook is...you know, Facebook. Their algorithm hides our ranting and raving as best it can. The best way to stick it to Zuckerface?
Sign up for the LWC News Blast! Get your favorite right-wing commentary delivered directly to your inbox!
103-Year-Old Celebrates Surviving Coronavirus by Crushing Beers
May 28, 2020
Everything sucks and is terrible. Especially this week (see GOV. WHITMER ADDRESSES MICHIGAN AFTER HER HUSBAND IS BUSTED FOR 'JOKING' ABOUT HIS POLITICAL ADVANTAGES and MSNBC REPORTER COMPLAINS NO ONE IS WEARING MASKS. BYSTANDER SAYS THE CAMERA CREW ISN'T WEARING MASKS EITHER!). I'm sure next week will be bad too. The week after, don't even get me started. But one woman who is loving life right now is Jennie Steja. Steja has survived two pandemics, two world wars, a great depression, a great recession, the Carter administration, and that weird time in the '60s when people were walking around with pet rocks. Now she's survived the New York City virus as well! To celebrate, she did what you would expect a 103-year-old to do: Crushing beers.
According to USA Today, the 103-year-old was the first to contract Coronavirus in her nursing home and the family was preparing to say their final goodbyes to her. When she was asked if she was ready to go to Heaven, she replied with an enthusiastic: "Hell Yeah."

But you know what happened? She kicked Coronavirus' ass, that's what. And for her victorious conquest, she rewarded herself with an ice cold Bud Light.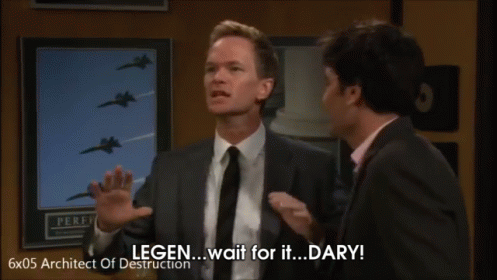 Thankfully for the 103-year-old, she wasn't trapped in a New York nursing home. If this was in New York, I would have personally treated her to one of our many local beers. But let's be fair. Sometimes, you just need a Bud Light.
Cheers to Jennie. The world sucks and everything is horrible. This is a nice bright spot. It's also a helpful reminder the it's five o'clock somewhere.
NEW GAME: Guess That Smoke Show!!! | Good Morning Mug Clubyoutu.be
Need a quick laugh? Check out and subscribe to our CrowderBits YouTube channel for Louder with Crowder skits, opens, and parody videos!