Each day we overwhelm your brains with the content you've come to love from the Louder with Crowder Dot Com website.
But Facebook is...you know, Facebook. Their algorithm hides our ranting and raving as best it can. The best way to stick it to Zuckerface?
Sign up for the LWC News Blast! Get your favorite right-wing commentary delivered directly to your inbox!
Articles
Wuhan Whistleblower Indicates Coronavirus is Much Worse Than We Think
January 27, 2020
Maybe I'm just a braindead xenophobe, but why can't we ban travel from China until this virus is contained? That's the question I've been asking myself for days as more and more cases of the Coronavirus have popped up in the United States. It's the same question you'll ask yourself (if you haven't already) after watching this doctor explain the virus is a lot worse than what we've so far been told. Like this BuzzFeed article with a headline stressing that this is mostly contained to China. Thanks BuzzFeed, but considering how rapidly and easily this thing is transmitted, pardon me if I still think a travel ban is warranted.
⚠️In her full protection gear, Dr. Jinnhui announced a grave warning to her friends and families⚠️ "I am currently… https://t.co/WhKDPksoNb

— Terrence Daniels (Captain 🍀 Planet) (@Terrence Daniels (Captain 🍀 Planet)) 1579968132.0
Main takeaways:
More than 90k people have been infected
1 person can infect 14, which seems a pretty high rate of infection
Such a high rate of infection (bearing in mind I'm not a doctor) would seem like this sucker is airborne. Because, as the CDC has confirmed, this sucker is airborne.
It's Chinese New Year time and travel in China is high
We don't need a wall, we need a dome
I must again ask, why is the United States not putting a temporary ban on travel from China? Because this disease is airborne, and planes travel at 30,000ish feet, windows aren't popped open. So you people who think you can sneak in a fart, gross. I may not know who you are, but I am judging you. Harshly.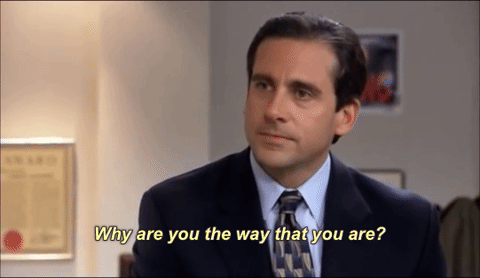 Circulated air means people infected with Wuhan could possibly spread this disease. I wrote "possibly" only for the lawyers. If I'm wrong or just paranoid and someone wants to accuse me of racism somehow, fine. I'd rather be mislabeled a racist than part of a documentary Wuhan: Stories of a Real Outbreak. If the disease isn't as infectious as it certainly seems to be according to science, then wouldn't it stand to reason that touching things on an airplane could do it? Because according to those whitecoats over at the CDC, touching things can also spread the virus.
Think back to the last time you were on a plane. How much crap did you touch while moving about the cabin? Here's looking at you, dude and dudette who has to touch every single seat top on his/her way back to the potty. I must assume it is you who's passing gas as you're passing seats. What did your mother ever do to you and why are you taking it out on us with weaponized butt gas?
My favorite part in all this is how media, which is doom and gloom about almost everything, seems more concerned about what John Bolton wrote in a book than who will take Dustin Hoffman's role in the reboot of Outbreak: Don't Blame the Cute Monkey.
NOT SUBSCRIBED TO THE PODCAST? FIX THAT! IT'S COMPLETELY FREE ON BOTH ITUNES HERE AND SOUNDCLOUD HERE.