Each day we overwhelm your brains with the content you've come to love from the Louder with Crowder Dot Com website.
But Facebook is...you know, Facebook. Their algorithm hides our ranting and raving as best it can. The best way to stick it to Zuckerface?
Sign up for the LWC News Blast! Get your favorite right-wing commentary delivered directly to your inbox!
Liberal Media
Watch this Local Reporter get BTFO'd for Being Fake News
June 11, 2020
Sometimes "fake news" is used because someone in the press said a mean thing about your favorite politician. Other times, it's an apropos description about how so many in the press are horrible at their jobs (see MSNBC REPORTER COMPLAINS NO ONE IS WEARING MASKS. BYSTANDER SAYS THE CAMERA CREW ISN'T WEARING MASKS EITHER! and REPORT: CBS NEWS AIRED FAKED COVID-19 TESTING SITE). Such was the case with this guy, who thought he was going to do a simple stand-up extolling the virtues of masks and the World Health Organization. Until Trolly McTrollface showed up with his iPhone. Most likely wearing a MAGA hat too.
This will be the greatest thing you see today! I'm rollin 😂🤣#FakeNewsAlert #EnemyOfThePeople https://t.co/KFUFzBuPy7

— Karli Q ⭐️⭐️⭐️ (@Karli Q ⭐️⭐️⭐️) 1591716347.0
Best part:
"You didn't have your mask on the whole time, and now you're putting your mask on. Keep spreading that fear, buddy."

"They're asking us to wear it per guidelines for television, to set a good example."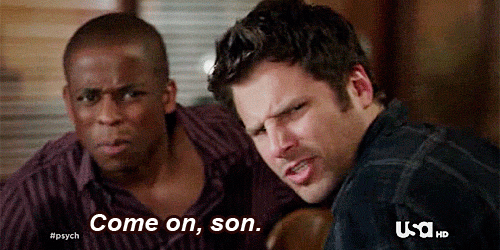 I suppose I could get angry about the media lecturing us on masks, when they don't even believe they are effective or necessary themselves. But it's been a long week, and I think it's best to revel in this guys shame and embarrassment. I'd give anything to be this guy's coworker right now. He'd find his desk covered in masks when he got back to the office. Also for good measure, his stapler trapped in a Jell-O mold.
TOP 5 Leftist Protester MYTHS | Louder with Crowderyoutu.be
Need a quick laugh? Check out and subscribe to our CrowderBits YouTube channel for Louder with Crowder skits, opens, and parody videos!