Each day we overwhelm your brains with the content you've come to love from the Louder with Crowder Dot Com website.
But Facebook is...you know, Facebook. Their algorithm hides our ranting and raving as best it can. The best way to stick it to Zuckerface?
Sign up for the LWC News Blast! Get your favorite right-wing commentary delivered directly to your inbox!
Articles
WATCH: Ellen Responds to SJWs Whining that She Met George W. Bush
October 08, 2019
Outrage swept Twitter over the weekend. It happened during the Dallas Cowboys vs Green Bay Packers game. No, no. No one took a knee. It was worse. Much worse. Ellen DeGeneres was seen sharing a laugh with President George W. Bush.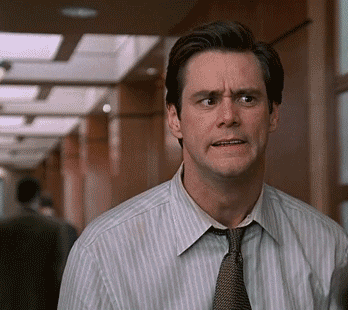 You see, Ellen is gay and liberal. Bush is a Christian conservative. Well, conservative-ish. If you looked in the right place, hell literally split open. People couldn't believe they got along. By people, I mean leftist douchebags.
For you younger cats who may not know, George W. Bush was literally the worst thing to literally happen to this country. You know, before Trump (see Matt Lauer Wants George W. Bush to Bash Trump. Dubya Delivers Knockout Instead… and Ilhan Omar Compares Her 9/11 Comments…To George W. Bush). How could Ellen do such a thing? Here. Let her explain.
Yes, that was me at the Cowboys game with George W. Bush over the weekend. Here's the whole story. https://t.co/AYiwY5gTIS

— Ellen DeGeneres (@Ellen DeGeneres) 1570501531.0
Here's the thing. I'm friends with George Bush. In fact, I'm friends with lots of people who don't share the same beliefs that I have. We're all different. And I think we've forgotten it's ok that we're all different. Just because I don't agree with someone on everything doesn't mean I'm not going to be friends with him.
I think this is a perfect example of a classical liberal vs. a modern leftist. Ellen seems to be a classical liberal. She has different political opinions than most of you reading this. But that's all they are. A difference of opinion. People with differences of opinion can still play nice together and get along. There are plenty of toys in the sandbox.
Modern leftists have been raised to believe that the only reason for disagreeing with them on anything is that people who disagree with leftism are hateful. Individuals who hate just for the sake of hating. So there's no reason to even be in the same room as, say, you. Hater. Some of these people are probably tweeting #CancelEllen as we speak. Which, if you're an SJW and don't realize how silly you are to #CancelEllen, at least go to Wikipedia to find out who you're talking about.
None of this even deals with the real controversy from Sunday's game. Dak Prescot only got me six fantasy points.