Each day we overwhelm your brains with the content you've come to love from the Louder with Crowder Dot Com website.
But Facebook is...you know, Facebook. Their algorithm hides our ranting and raving as best it can. The best way to stick it to Zuckerface?
Sign up for the LWC News Blast! Get your favorite right-wing commentary delivered directly to your inbox!
Donald Trump
WATCH: Donald Trump Jokes He is "The Chosen One"
August 22, 2019
If we've had a more entertaining president than Donald Trump, it was likely long before the invention of the boob tube, radio, or maybe even cotton underwear. Love him or hate him, you can't deny Trump's got style. So here he is having his Iron Man moment, when he admits that yes, he is the "Chosen One."
No, Trump doesn't really believe he's Harry Potter. Nor does he believe he's Jesus Christ. This is, in fact, a joke. It's a joke that has all the leftists spinning in their broom closets. A joke which has spawned many an OpEd from leftist outlets like CNN who can't even believe Trump would say such a thing. Like this one:
He was, ostensibly, joking. The point he was trying to make is that past presidents should have dealt with the inequities in the United States' relationship with China but didn't, leaving him to handle it.

But as always with Trump, his jokes are freighted with what he believes to be lots and lots of truth.
"Lots and lots of truth" when admitting one is the chosen one is a joke, CNN. Trump is a simple man. He likes people who like him. He doesn't like people who don't like him. Based on nothing but his past behavior, I'd say he did this to irk people at CNN, the "Fake News" media. Congratulations, you walked right into it. Also Trump Drops the Hammer on NBC Reporter: You're Worse than CNN!
CNN was not to be outdone by the UK Guardian, who led into the "Chosen One" joke comments with this precious nugget of pearl-clutching:
What followed might have swept away all previous Trumpian benchmarks for incoherence, self-aggrandizement, prevarication and rancor in a presidency that has seemed before to veer loosely along the rails of reason but may never have come quite so close to spectacularly jumping the tracks.
Oh my goodness. You'd think El Trump had just declared war on under-privileged children. Instead, he irked the media. Again. Not for the first time, not for the last time.
But wait, because here comes Newsweek declaring Trump isn't of sound mind. From an article titled: TRUMP'S 'CHOSEN ONE' COMMENT AND SPAT WITH DENMARK SHOWS HIS 'PSYCHOTIC-LIKE STATE' SAYS DOCTOR WHO FIRST WARNED ABOUT PRESIDENT'S MENTAL CONDITION.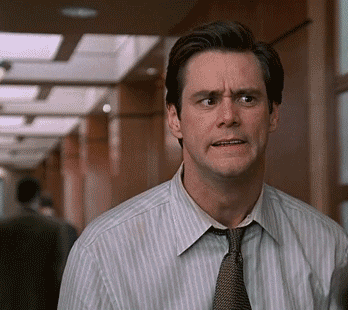 This sounds very serious, you guys. It is not a laughing matter.
One of the first psychiatrists who sounded the alarm over Donald Trump's state of mind has expressed renewed concern that the president's recent pronouncements show his cognitive abilities are deteriorating...

He told MSNBC that Trump had "a fundamental need to be all-powerful and all loved and can't stand challenges."

"He can't stand anything that disagrees with him, and the more you challenge him, the more unhinged he becomes, the more paranoid, and the more violent, potentially," Dodes said.
I have an alternate theory: Donald Trump is kind of an asshole. We've never pretended otherwise. Tumbler Merchant and Cancer Dealer Ben Shapiro said it best when he said: "Donald Trump is a hammer in search of a nail. Sometimes he hits a nail, sometimes he hits a puppy."
Most of the time the puppy Trump hits is media. He doesn't even need to swing the hammer with his eyes open. He just kind of tosses it about only for it to land square on some media's jaw. I daresay he loves this kind of over-reaction from the press. I daresay maybe some of this joking is ribbing. I daresay if Trump keeps dropping little soundbites like this, trolling the media, getting them all riled up and angry at him over jokes, we'll have an additional 4 more years of it.
Need a quick laugh? Check out and subscribe to our new YouTube channel CROWDER BITS for Louder with Crowder skits, opens, and parody videos!