Each day we overwhelm your brains with the content you've come to love from the Louder with Crowder Dot Com website.
But Facebook is...you know, Facebook. Their algorithm hides our ranting and raving as best it can. The best way to stick it to Zuckerface?
Sign up for the LWC News Blast! Get your favorite right-wing commentary delivered directly to your inbox!
Politics
WATCH: CNN Focus Group Goes Bananas for "Bad Ass" Alexandria Ocasio-Cortez
March 06, 2019
The right is often accused of being obsessed with Alexandria Ocasio-Cortez. As if we're the ones who are propping her up as the intellectual leader of the Democrat Party. If that's the case, someone forgot to tell this CNN focus group of Democrats. Who almost had to change their underpants when the host brought up the A to the O to the C.
Alisyn Camerota asked a panel of 2016 Hillary Clinton supporters their thoughts on Rep. Alexandria Ocasio-Cortez.… https://t.co/pPFVU60xHw

— New Day (@New Day) 1551877038.0
When Camerota asked them for their thoughts on Ocasio-Cortez, the panel lit up as they called her "badass" "amazing" and a litany of other positive reactions.

"I don't feel like she's playing games," Reaman said. "I'm so excited about her. She is smart, she is intelligent, and I cannot wait to see what else she does."

Michael Milisits spoke of how Ocasio-Cortez represents the "new generation" for Democrats, and Christian Tamte said, "she is the candidate of the future."
Dear sweet Jesus, make it so (see Alexandria Ocasio-Cortez Doesn't Understand Grocery Store Bag Options and Greenpeace Co-Founder TORCHES 'Pompous Little Twit' Ocasio-Cortez). In your Father's name, we pray.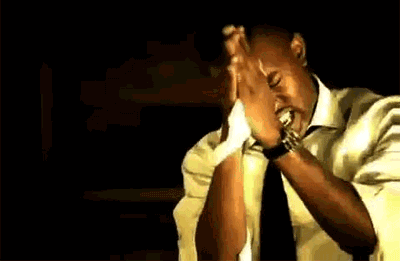 SPOILER: Conservatives aren't the ones who put Cortez on a pedestal. We're not the ones who put all of our hopes and dreams on a millennial bartender just because she won a primary against an opponent who didn't work hard. That's on on the left. That's on the media. Now that Cortez has been sworn in, and it's clear that she's about as smart as a cat listicle on BuzzFeed written by actual cats, people on the left want to act like the right are the crazy ones.
Cortez is all on you guys, boo.