Watch: As Waffle House chaos erupts behind him, dude is too busy enjoying his grits to be bothered
February 22, 2023
Once in a while, content comes around that teaches a lesson as well as entertains you by watching people wild out in public. This is such a video. As chaos unfolds around you and is out of your control, sometimes you have to let it happen and eat your grits. That's what our man here did. We can learn a thing or two following his lead.
The following takes place in Jacksonville (DUUUUUUVAL). Where Jacksonville and late nights at the Waffle House are both their own mood.
The incident in question is tame as far as Waffle House goes. It's hardly up there with Fists Of Rage, Chair Ninja, or Your Titty Is Out. I'd put it just before Sassy Pants. Yes, we name all our Waffle House stories. It's a niche genre.
Our background story tale as old as time. Guy and girl get into an argument. Girl throws plastic utensils.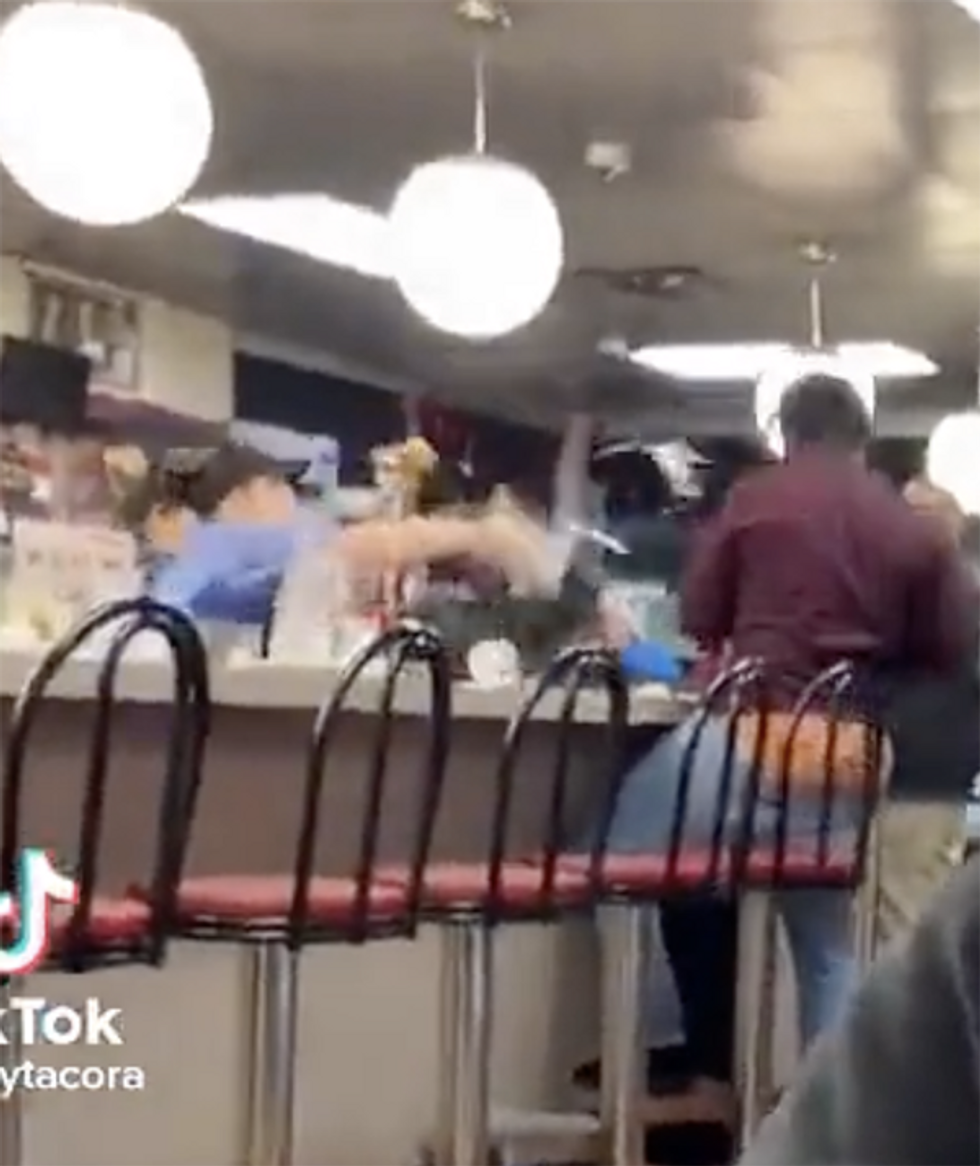 Guy retaliates with orange drink. Only he misses the girl and hits her coworker with a face full of Orange Juice. At least I hope it was orange juice. It was a little yellowish and I can think of something else that could be in the cup.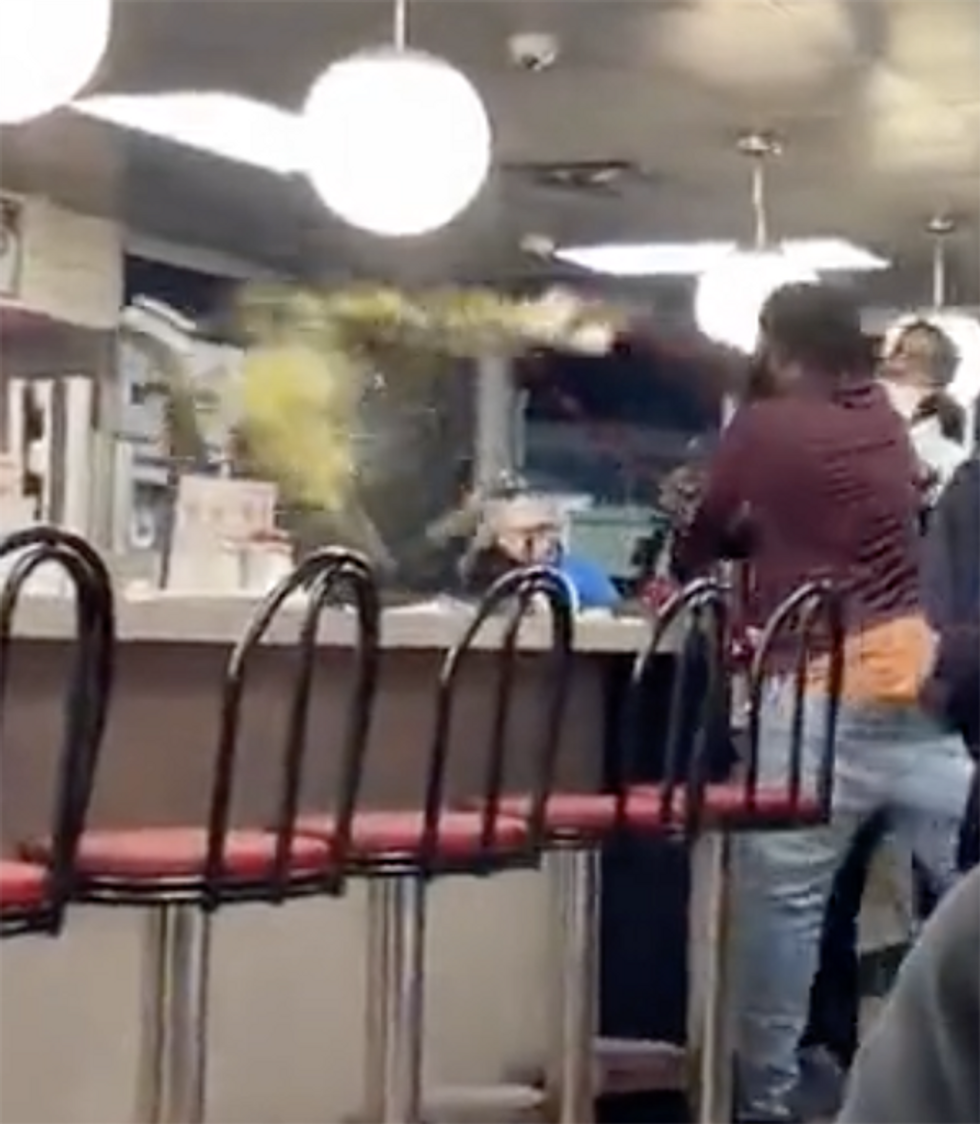 But the true hero had nothing to do with the skirmish. It's not even the customer with their smartphone out remembering to do it for the content. The true hero is our guy who looked over his shoulder, laughed because that is such a Waffle House thing to happen and went back to enjoying his grits. He was in his happy place. The fight didn't concern him. And those were some good f*cking grits.
Lesson learned. Whatever the "Waffle House beatdown" is in your life that is out of your control, find your grits and enjoy them. The world would be a better place if everyone ignored the bullshit and enjoyed their grits.
Editor's Note
LwC is on Substack now! Each day we overwhelm your brains with the content you've come to love from the Louder with Crowder Dot Com website.. but algorithms hide our ranting and raving as best they can. The best way to stick it to Big Tech? Subscribe to For the Content!