Watch: World's greatest hero fights off armed assailants in his underpants, uses one as a human shield
December 28, 2022
When we ended 2021, talk of Australia was how it lived up to its reputation as a penal colony. Since then, the land down under has been wildin'. Kangaroos are putting each other through steel walls. Shelias are dropping bombs on each other. And a group of armed assailants chose the wrong naked man's car to rob. Thankfully, he put on underpants before chasing them away.
Three armed assailants versus a guy in bikini briefs. Happy New Year!
CCTV captures the moment a boxing day hero chases down allegedly armed thieves - in his undies

The attempted robbery was captured this morning in Mermaid Waters.#9Newspic.twitter.com/wkZjT0pD73
— 9News Gold Coast (@9NewsGoldCoast) December 26, 2022
Not all heroes wear capes. Some of them wear underwear. This hero's name is Steve Middleton. He regaled the local press with tales of his bravery. These bars on using one of the thugs as a human shield are amazing.
One of them was my shield. Once I saw the baseball bat -- I didn't see the knife, but I did see the baseball bat -- and he was my shield. It was good. He was only a little fella. Easy enough to throw around.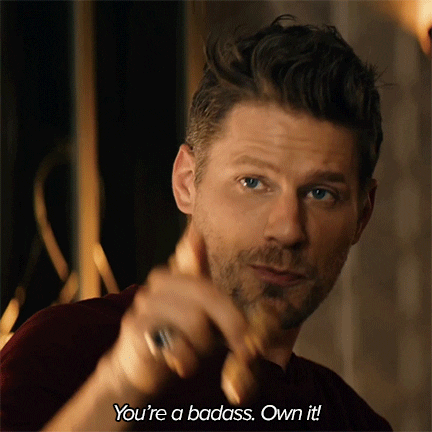 It has to be said, shout out to CCTV footage. There hasn't been a more valuable MVP for content. I'll throw doorbell cameras in there too. If you are a device or a technology whose job it is to record surroundings, those of us in the blogging world owe you a debt of gratitude.
It also needs to be said, how big of a gang of p-p-p-p-pussies do you have to be to be five strong -- armed with a least baseball bat and a knife -- and get your ass whooped by a guy wear maroon underwear? Who was armed with nothing but the smallest guy in your gang. I wouldn't even arrest these dinkuses. I'd post unedited photos all around note saying if seen, don't call the police. You need only point and laugh unmercifully at them.
Editor's Note
LwC is on Substack now! Each day we overwhelm your brains with the content you've come to love from the Louder with Crowder Dot Com website.. but algorithms hide our ranting and raving as best they can. The best way to stick it to Big Tech? Subscribe to For the Content!
FASCIST Australian "Leader" Doesn't Understand FREEDOM | Louder With Crowderyoutu.be