UK Government Promotes Regulations on Knives to Stop Crime
April 20, 2019
Even though boomsticks are outty-5000 in the UK, bad people continue to do bad things. Who would've known. Instead of gats, the perpetrators are using knives to implement their dickery. Which is leading their government toward banning all the sharp things.
Not joking:
The Offensive Weapons Bill will make it harder for young people to buy knives online. The Bill will also ban pub… https://t.co/GbtKHNnoNx

— Home Office (@Home Office) 1555669800.0
The Offensive Weapons Bill will make it harder for young people to buy knives and acid online with sellers requiring rigorous age verification to prove those purchasing knives or corrosives are over 18. Failure to do so will leave them liable for prosecution.
As in jail. For owning the wrong thingy with a point on the end.
Home Secretary Sajid Javid said "It is totally wrong that young people are able to get their hands on dangerous weapons such as knives and harmful acids. That is why we are making the laws around this even tighter. Earlier this week I saw the great work our front line officers do to keep our communities safe – and I am determined to do everything I can to help them keep weapons off our streets."
"Recent rise in serious violence." So much for gun control being a massive success, eh?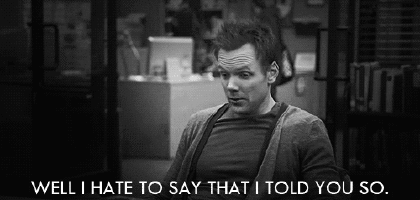 When you ban a type of weapon, criminalizing douchelords don't abandon their dickish ways and go to church. They replace their lead-slingers with stabby things. Once the UK puts the kibosh on pointy things, those same crooks will resort to baseball cricket bats. Then, the government's cycle of dumbassery will repeat itself once again. Forever and ever.
These guys just don't seem to learn. According to the left, gun control is supposed to stop violent crime. Yet, when proven wrong by crises like this "knife crime epidemic," leftists double down on their "ban it all" philosophy and expect a different result.
Lefties think they can legislate evil out of existence. Common sense dictates that's never gonna happen. Ban weaponry altogether and baddies will just resort to using their hands. The only people being hurt by these bans are law-abiding folk who just enjoy collecting things with blades.
While we're on the subject: