'Thank God You Are Not on the Supreme Court': Sen. Tom Cotton Disembowels AG Merrick Garland
October 27, 2021
Sometimes, you wanna go right to the videotape. Here is Senator Tom Cottom saying what we're all thinking about Merrick Garland right to his douchey-looking face.
Sen. Cotton On AG Garland Responding To NSBA Letter By Targeting Parents: "Shameful"youtu.be
"[Scott Smith] was cited by the school boards association as a domestic terrorist, which we now know, that letter and those reports were the basis [for your memorandum]. Your performance is shameful, thank God you are not on the Supreme Court."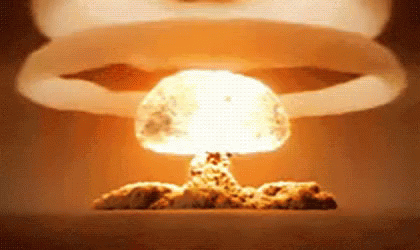 Let's fill in some context. Merrick Garland was being grilled over the White House's attack on parents at school board meetings. The National School Board Association wrote to the White House to do something about the angry parents they referred to as "threats of violence." The poster child for these threats was Scott Smith, who was angrily removed from a Loudoun County school board meeting. Joe Biden's White House, of course, was more than happy to side against the parents in favor of the school boards. Unlike the teachers' unions, middle-class parents don't give Joe Biden and the Democrats millions and millions of dollars.
THEN, we find out the reason Mr. Smith was angry was that his daughter was (allegedly) raped and the school tried to cover it up.
THEN, Garland testified to a House Committee that he never heard of the case.
THEN, the NSBA retracted their initial letter and apologized for the incendiary rhetoric. You know, calling parents "domestic terrorists" and whatnot. This is also where we find out the White House may have helped the NSBA write the incendiary rhetoric.
This all brings us to today. And Sen. Tom Cotton disemboweling Merrick Garland.
I'm glad we had this talk.
Get your content free from Big Tech's filter. Bookmark this website and sign up for our newsletter!
THIS Is Why We #FightLikeHell: LwC Mission Statement | Louder with Crowderyoutu.be