The Results of the Mueller Report. As Told By Superman. [VIDEO]
April 04, 2019
I don't need to be a Superman,
As long as Trump knows that I'm his biggest fan...
"Heaven (MAGA-sexual Remix)" - Warrant
Most of political Twitter is going to be talking about that "bombshell" New York Times report. Where anonymous sources told reporters exactly what they wanted to hear. Long story short, alleged Mueller Team members don't like the Attorney General's summary of the report. So they're claiming it's wrong. Even though Mueller has shown in the past that if something is wrong, he'll pick up the phone and say so. Ohhai BuzzFeed!
So while the left tries to keep all their collusion hopes and dreams alive, I thought you'd enjoy this video an algorithm thought I'd like to see today.
Before we go any further, since we're talking about Superman and I like to keep my editor happy: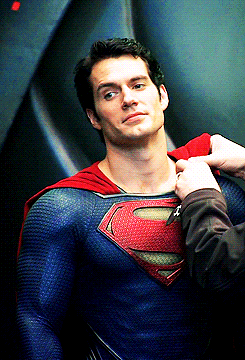 Let's set aside referring to any politician as "our Superman." Because that's silly. I want to focus on the analogy. If "no collusion" is Superman 2, what does that make the left? Superman 4? The 2006 remake with Brandon Routh everyone wants to forget happened?
My vote is for Justice League. It's how collusion truthers view themselves, while the rest of us roll our eyes at what a terrible movie it is.
What do you think? Comment below!