Each day we overwhelm your brains with the content you've come to love from the Louder with Crowder Dot Com website.
But Facebook is...you know, Facebook. Their algorithm hides our ranting and raving as best it can. The best way to stick it to Zuckerface?
Sign up for the LWC News Blast! Get your favorite right-wing commentary delivered directly to your inbox!
Articles
Texas Governor Greg Abbott: "We're Looking in to James Younger"
October 24, 2019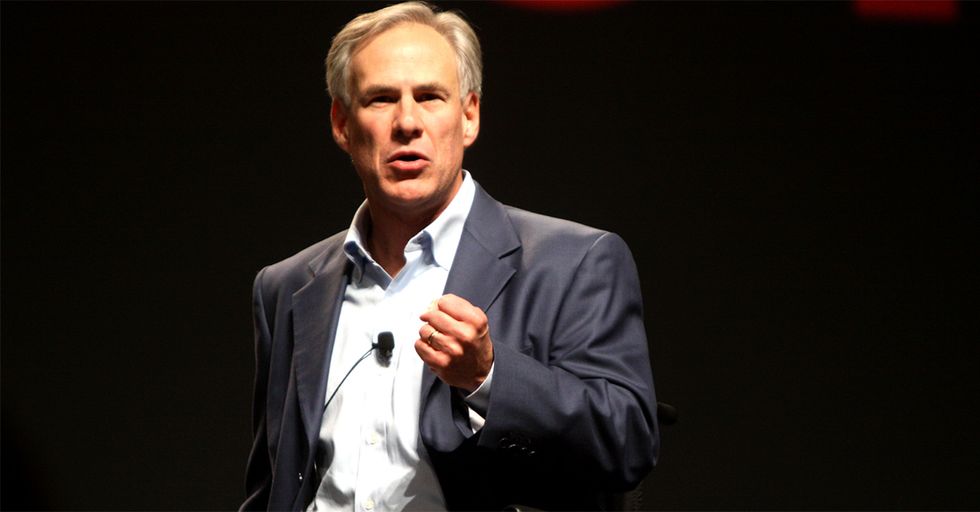 SOURCE: Gage Skidmore
The story about seven-year-old James Younger should disgust you. Or at least it should if you have a conscience (see Jury Rules Against Father Protecting 7-Year Old Son from Forced 'Transitioning' and OPINION: Children Can't Consent to Sex But It's Okay to Sex Change Them?). It's straight-up child abuse. Whether it's because of leftist bias toward LGBTQAIIP2K20 or the court's bias towards the mother whenever it comes to custody cases, people voted to harm a child. Just because "tolerance."
Thankfully, it sounds like Texas is coming to the rescue. Governor Greg Abbott announced on Twitter the case is being reviewed.
"FYI the matter of 7 year old James Younger is being looked into by the Texas Attorney General's Office and the Texas Department of Family and Protective Services. #JamesYounger"
Maybe I'm just hopeful, but this feels a little like the Gosnell of children transitioning stories. Where it's the worst possible example. So much so, the left is going to try to ignore it. Or dismiss it as just a "local story." When really, it's not even close to a local story. This sucker has reached national levels at this point, and depending on what the State of Texas decides here, international. We're talking about forcing a child into something which may destroy his life. All for a liberal narrative.
Let's see the Democrats explain this one away. They get a tiny pass on Jessica Yaniv. He/she/whatever is Canadian. But this is a story taking place in America, a state from which at least two of the presidential candidates hail. This story needs to be blown up to where Democrats are forced to go on record about children being plunged into transgenderism. Ask that question, ABC, NBC, CBS, CNN and Fox. Go ahead. We're all waiting.