Each day we overwhelm your brains with the content you've come to love from the Louder with Crowder Dot Com website.
But Facebook is...you know, Facebook. Their algorithm hides our ranting and raving as best it can. The best way to stick it to Zuckerface?
Sign up for the LWC News Blast! Get your favorite right-wing commentary delivered directly to your inbox!
Articles
Teen Vogue Doubles Down on the Lie, Insists Gender is Nonbinary with Cringe Video
April 01, 2019
Teen Vogue thinks teens who watch Teen Vogue are gullible idiots who'll devour anything inane which makes them feel special. Which is how I explain the continued push of "you are what you think you are and EFF THE HATERS" mantra coming from the gender propaganda factory. The latest drivel aimed at young skulls full of mush is "5 Common Misconceptions About Sex and Gender" wherein funny looking people take scientific facts and say they're not scientific facts but constructs. Let's go through them point by point, shall we? Grab a snack and your tochus and let's go:
"This idea that the body is either male or female is totally wrong!"
No, it isn't. The body is either male or female. You are either a boy or a girl from the moment of conception as designated by whatever sperm hit the motherlode first. The sperm is either an X or a Y sperm, and unless there's a tie to the precious ovum, resulting in fraternal twins, you either have two X chromosomes, making you a female, or one X and one Y chromsome, dooming you to never ask for directions.
But Teen Vogue shifts the entire premise to just 1.7% of the population, claiming some people are "intersex" as in both sexes. It's actually their second point. To be clear, they're saying people are not male or female based primarily on 1.7% (going by their numbers, which are wrong by the way, see the next point) of the population. That's pretty simple math. that means 98.3% of the population (going by their numbers, which are wrong) actually is totally male or totally female. Going by their numbers. Which are wrong. See the next point. I feel like there's an echo in here.
"Intersex people are not common"
Our gender fluid pushers say "1.7% of the population is intersex." Firstly, 1.7% is already rare. Just like green eyes and red heads are rare. Also, they have no souls. But actually, the real number for true intersex people is much lower than that. Try 0.018%:
Anne Fausto-Sterling's suggestion that the prevalence of intersex might be as high as 1.7% has attracted wide attention in both the scholarly press and the popular media. Many reviewers are not aware that this figure includes conditions which most clinicians do not recognize as intersex, such as Klinefelter syndrome, Turner syndrome, and late-onset adrenal hyperplasia. If the term intersex is to retain any meaning, the term should be restricted to those conditions in which chromosomal sex is inconsistent with phenotypic sex, or in which the phenotype is not classifiable as either male or female. Applying this more precise definition, the true prevalence of intersex is seen to be about 0.018%, almost 100 times lower than Fausto-Sterling's estimate of 1.7%.
Then the transwoman tries the "trans vs. intersex" argument, saying trans people are somehow born into the wrong binary. There's so much science here I need to whip out a lab coat and clean my beakers.
But I thought we just talked about how gender isn't binary and isn't determined by biology. But okay, how can you be born in the wrong body for your gender if gender isn't biological?
Also, still isn't true. Men have male brains, females have female brains. They can't be swapped. Read more at BREAKING: Science Finds That Men and Women are Different.
A famous 2010 study by Rametti, et al. seemed to demonstrate the "different brain, different body" theory. Except the following year, researchers (Savic) conducted a similar but more comprehensive study using a larger sample. Savic's study completely contradicted the theory that transgenders' brain structures resemble those of the sex with which they identify. The research showed standard, cisgender males had exactly the same brain structure as the males who had transitioned to females. Savic and Arver concluded, "The present study does not support the dogma that MtF-TR [male-to-female transgenders] have atypical sex dimorphism in the brain."
"If you have an XY chromosome you're male"
Our favorite transgender woman (a man) insists that he's a woman not just because he identifies as a woman, but because he has the biology of a woman.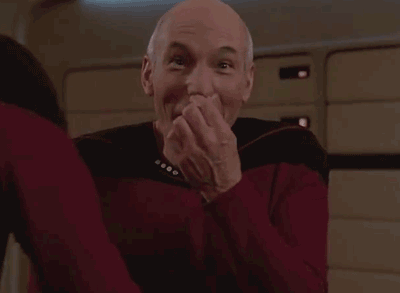 This is a reiteration of the point we just discussed. If gender isn't determined by biology, why are transwomen insistent their biology is the same as the female gender? It still isn't, by the way, but why the insistance?
We're more than just XY or XX chromosomes. That's true. Because each of us is more than just our gender. We're a collection of different genes determining different outcomes. But this video isn't concerned with our eye and hair colors, whether we have widow's peaks, or if our ear lobes are attached or floppy. This video only cares about our gender. Which is determined by biology no matter how many times a transwoman clicks his Jimmy Choo heels.
That's when we get the consensus beatdown: "Gender isn't just chromosomes, science says so, there's a consensus, it's not controversial." Except our consensus is science lady didn't bother to cite any scientific sources, consensus or otherwise.
Science isn't about votes. Science is about what is, not what's popular, not what's agreed upon. We can't all say "Gravity is a societal construct" with 97% of scientists agreeing. Gravity just is, it doesn't care about popularity. Same for a heliocentric solar system not giving two shits about people who wanted the earth to be the center of our solar system for religious purposes. Yet there was a time in our history where "scientists all agreed" earth, not the sun, was the center of our solar system.
"Testosterone is a male sex hormone"
Testosterone is the male sex hormone. Estrogen is the female sex hormone. The video plays games here insisting that we all have testosterone in our bodies, ergo men aren't exclusively full of testosterone, ergo testosterone isn't just a determining factor for men.
From the National Institutes for Health:
Testosterone is a sex hormone that plays important roles in the body. In men, it's thought to regulate sex drive (libido), bone mass, fat distribution, muscle mass and strength, and the production of red blood cells and sperm. A small amount of circulating testosterone is converted to estradiol, a form of estrogen. As men age, they often make less testosterone, and so they produce less estradiol as well. Thus, changes often attributed to testosterone deficiency might be partly or entirely due to the accompanying decline in estradiol.
We all have many hormones. Women have more estrogen than testosterone, men have more testosterone than women.
Testosterone affects women much differently than in men, and women have much lower testosterone than men. As in a tiny fraction of what men have. Women with too much testosterone have actual medical problems as a result of too much testosterone. Because sex hormones are not societal constructs, but real things with real effects on our real bodies.
"Transwomen are biological men"
Reality's a bitch. But men are never women, and women are never men, no matter how much you may want to be the other. Your body is what it is based on what it is, not on what you'd like it to be, just like every other rule as dictated by reality. You either have blonde hair, brown hair, red hair, black hair or gray hair naturally. You may change the color of the hair with chemicals, but your genes still dictate the natural color of your hair.
You either have blue eyes, green eyes, brown or black eyes, hazel eyes, or gray eyes. You may wear contact lenses which change the appearance of your eye color, but your genes dictate the natural color of your eyes.
You have pale skin, tan skin, brown skin. You may wear makeup to alter the color of your skin to make it lighter or darker if you're the governor of Virginia, but makeup just changes the appearance. Your genes determine the actual color of your skin. That, and how much you love the sun.
Similarly, you are either male or female. You may alter the outward appearance of your body, trying to make yourself appear more masculine or feminine, but your genes determine your male or femaleness.
Transwomen say feminists are threatening "cis-women" (ahem, ACTUAL women) by competing and taking their spaces. RIGHT BECAUSE THEY ARE. Read:
Men have male body parts, women have female body parts. We've already covered this in the points above.
In summary, the gender fluid movement has no fact and no science on their side. Just ideology, with which they're attempting to supplant science and reality.
But you cannot set up a camera with a pink background, speak directly into it, and try to alter reality to fit your delusion. That's not how reality works.
NOT SUBSCRIBED TO THE PODCAST? FIX THAT! IT'S COMPLETELY FREE ON BOTH ITUNES HERE AND SOUNDCLOUD HERE.