Video captures punk attempting to rob restaurant with a fake gun, but some dude trying to enjoy tacos had a real one
January 07, 2023
You should never hold up a restaurant and steal from the customers. If you're going to hold up a restaurant, you should never use a fake gun. If you're going to hold up a restaurant with a fake gun, only a total nincompoop would do so in Texas. For one knucklehead, he learned this lesson the hard way.
Worse, he held up a taqueria. People trying to enjoy their tacos and queso and chimichangas. And this dinkus walks in with a fake gun and is all like "this is a hold up" because nothing is sacred.
Spoiler: he's dead now. Because again, fake gun + Texas = do you even know Texas, bro?
KHOU-11 reports the man with the real gun did not know the man with a fake gun...had a fake gun. This is why it is inadvisable that, if you make the regretful decision to commit armed robbery, you need to focus on the armed part more than the robbery part. It shouldn't be too much to expect criminals to think these things through. Yet here we all are again.
This part is my favorite.
The shooter collected the stolen money from the robber and returned it to the other patrons, police said. Then the rest of the people in the restaurant left the scene before the police arrived.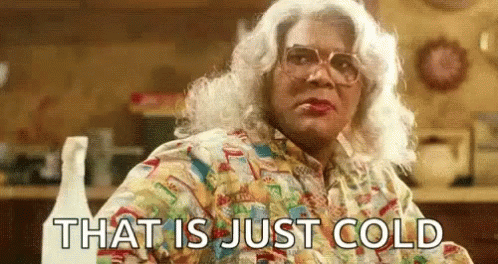 The gun-toting hero took the stolen money off of the robber's soon-to-be corpse, handed it back to the patrons, and everyone just got up and left. Everyone, except for the employees who now needed to Google how to get blood out of grout.
Investigators would like to ask the shooter a few questions. He is not being charged with anything at the time. According to Texas penal (tee-hee) code, "whether someone uses deadly force in the situation, that is presumed to be correct under Texas law." Though I'm sure authorities still have some loose ends and paperwork to tie up.
Editor's Note
LwC is on Substack now! Each day we overwhelm your brains with the content you've come to love from the Louder with Crowder Dot Com website.. but algorithms hide our ranting and raving as best they can. The best way to stick it to Big Tech? Subscribe to For the Content!
CNN Host's DELUSIONAL Perception Of Texas | Louder With Crowderyoutu.be